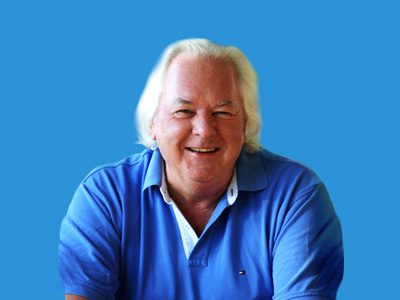 Robert Moss describes himself as a dream teacher, on a path for which there has been no career track in our culture. He is the creator of Active Dreaming, an original synthesis of dreamwork and shamanism. Born in Australia, he survived three near-death experiences in childhood. He leads popular seminars all over the world, including a three-year training for teachers of Active Dreaming. A former lecturer in ancient history at the Australian National University, he is a best-selling novelist, journalist and independent scholar. His nine books on dreaming, shamanism and imagination include Conscious Dreaming, Dreamways of the Iroquois, The Dreamer's Book of the Dead, The Three ""Only"" Things, The Secret History of Dreaming, Dreamgates, Active Dreaming and Dreaming the Soul Back Home: Shamanic Dreaming for Healing and Becoming Whole. His most recent book is The Boy Who Died and Came Back: Adventures of a Dream Archaeologist in the Multiverse.
Over the past 20 years, he has led seminars at the Esalen Institute, Kripalu, the Omega Institute, the New York Open Center, Bastyr University, John F. Kennedy University, Meriter Hospital, and many other centers and institutions. He has taught depth workshops in Active Dreaming in the UK, Australia, Canada, Costa Rica, France, the Netherlands, Denmark, Sweden, Lithuania, Latvia, Estonia, Romania, Brazil and Austria and leads a three-year training for teachers of Active Dreaming. He hosts the ""Way of the Dreamer"" radio show at www.healthylife.net.
He has appeared on many TV and radio shows, ranging from Charlie Rose and the Today show to Coast to Coast and the Diane Rehm show on NPR. His articles on dreaming have been published in media ranging from Parade to Shaman's Drum.