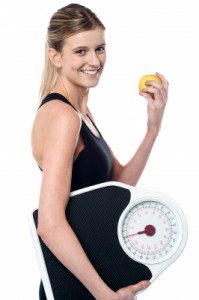 My book, Lose It For Life, is a total solution to losing weight and keeping it off. Not only do we have to attend to what we eat, become more active, deal with our emotions and thoughts and behave differently, but we must grow spiritually in the process. Here are seven spiritual keys that will help you be successful:
Surrender. "So humble yourselves under the mighty power of God, and in his good time he will honor you" (1 Peter 5:6 nlt). We must be willing to discover what is driving the hunger and want healing more than we want food. We are unable to accomplish our goals without relinquishing control and surrendering to His way of doing things.
Acceptance."O LORD, you have examined my heart and know everything about me" (Psalm 139:1 nlt).You must determine to face and own the emotional issues, pain, and loss that you uncover behind the hunger. Accept the reality of your weight and the need for help. Be a realist, accepting your need for help. God sees your heart. He knows your need and will provide the help you require.
Confession."Confess your sins to each other and pray for each other so that you may be healed" James 5:16 nlt). Come out of hiding. Open up to God and others about the reality of your struggles. While it is often difficult to admit our shortcomings and areas of weakness, it is what keeps us honest and real with each other. Confession truly is good for the soul. You must find people you can trust who can handle your secrets and help you heal.

Responsibility."For we are each responsible for our own conduct" (Galatians 6:5 nlt). Taking responsibility for change, moving out of the victim position, and owning up to our mistakes is necessary to lose it for life. When we are hurt or experience loss, it's easy to blame others or feel like a victim. However, we must believe that God will bring purpose and meaning out of pain and move on.
Forgiveness. "If you forgive those who sin against you, your heavenly Father will forgive you" (Matthew 6:14 nlt). Forgive your own failures and the failures of those who have hurt you. Forgiveness is not optional in the Christian life and yet many of us hold on to bitterness and wonder why we don't experience joy and other benefits of the Christian life. When we give up grudges and make restitution for past wrongs we experience spiritual blessings.
Transformation."All praise to the God and Father of our Lord Jesus Christ. He is the source of every mercy and the God who comforts us. He comforts us in all our troubles so that we can comfort others. When others are troubled, we will be able to give them the same comfort God has given us" (2 Corinthians 1:3-4 nlt).Transform your struggle, pain, and loss into a purposeful mission. God's way is to take those things we have suffered and use them for His glory. Out of pain and difficulty come compassion for others and a willingness to reach out because of the grace and mercy shown to us.
Preservation."So make every effort to apply the benefits of these promises to your life. Then your faith will produce a life of moral excellence. A life of moral excellence leads to knowing God better" (2 Peter 1:5 nlt). Perseverance is required to make it through life's inevitable struggles and keep the spiritual gains made. When you discover the signs and phases of relapse, you will learn to maintain your weight loss for life.