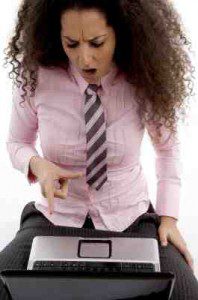 We all have that one or two people in our lives that are hard to live with or obnoxious to be around. You know, the person who growls when any little thing goes wrong, or maintains a frown when people are laughing. You just want to shake him/her and say, "Come on, lighten up and be nice!"
Well, there is hope for that person. He or she can actually become nicer and work on that difficult personality. It isn't easy but it can happen.
According to researchers, personalities become more positive with age (between 20 and 65). We become more agreeable, conscientious, responsible and even emotionally more stable. Our negativity lessens and our positivity improves.
This is important because we know that even small changes in your personality can improve relationships, your career, health and happiness.
The way to work on this is to begin by intentionally changing your behavior. Choose a behavior like arguing. Make an effort to resist arguing and act more agreeable. Maintain the change and eventually it takes hold. For example, first become aware of when you are argumentative. Then, decide not to argue and make a change. Stick to that plan until you notice you are less argumentative.
Researchers generally agree that about 50% of personality is ingrained and the other half is learned, so work on the learned part. Start small and practice the change. It takes time. You can even let someone know you are working on a certain behavior so they can help cue you when you revert to the old way and be supportive.
Want to be less difficult? You can. Now get out there and be more agreeable!