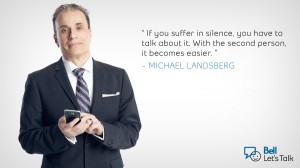 There's an exciting new trend in mental health. People with lived experience of mental health are driving research and charities. This is great news for mental health. It's also great for the person, because it improve the sense of self. It empowers someone who feels powerless from depression, anxiety, PTSD, or trauma. People with lived experience are also being given mental health supports so that they can carry their emotional burdens while helping others.
Training encourages people to use their lived experience to help others.
Mental health peer support workers often have first hand knowledge of what works and what doesn't. This knowledge is gold for charities and researchers. But not everyone with lived experience is at the same level of emotional health. Everyone heals at different rates. People are at different levels of emotionally healing.
Mental health charities realize this. They use a model that recognizes the different levels of emotional health. So emotional support mechanisms for people suffering mental health issues like depression, anxiety, PTS, and trauma are built into the charity. Self help groups, getting participants to run their own meetings, and holding regular meetings to get feedback are also tools used.
People are eager to offer suggestions based on their lived experience.
People with depression and other mental health issues are eager to share their lived experience. They want to help others. They want to reassure others, usually with the truth that "things will get better." Advice is usually about self care, getting help, relationships with mental health professionals, and keeping up social contacts.
People with lived experience want others to see them as real people. They want others to see depression and anxiety as a human experience, not just as a disease. This helps break stigma by putting a human face on depression. As people with lived experience often say, your life is long, and depression is just one part of it.