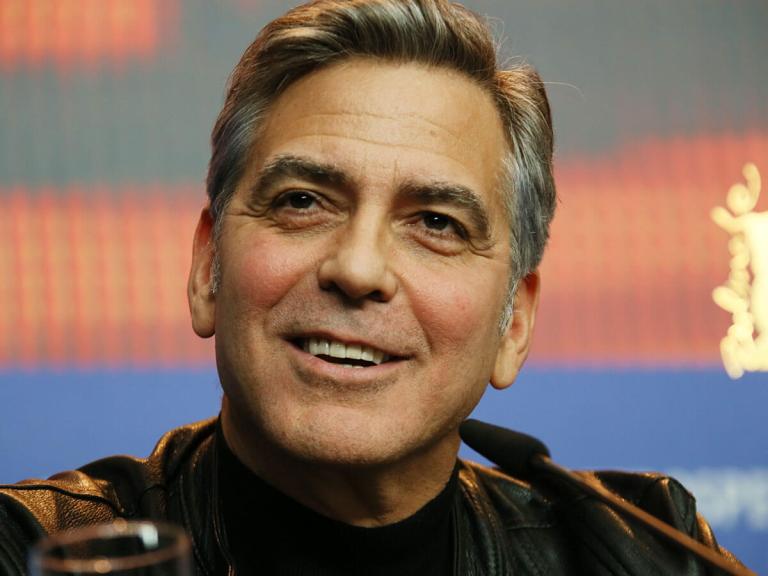 George Clooney recently opened up about having Bell's Palsy as a teenager while he appeared on Jimmy Kimmel's late-night talk show, "Jimmy Kimmel Live!" Clooney appeared on the talk show as a guest on the 20th anniversary episode after he was the first ever guest on the program back in 2003. During his appearance on the talk show, Jimmy Kimmel was taking a trip down memory lane, showing throwback photos of Clooney as a child.
The first photo showed Clooney as a child with a bowl-cut hairstyle. Clooney laughed and responded by saying, "I want to point out that my mother cut my hair." The second photo showed Clooney at age 15 with a smirk on his face accompanied by a long-wavy haircut. "Now wait, I want to point out something, because you're going to laugh, going to make a joke. I have Bell's palsy there and half of my face is paralyzed," Clooney responded. The actor pointed out the difference on each side of his face by covering one side with his hand. "Look at this, watch this. . . . On the other side, it's a completely different face. So now make your joke. Make your funny joke. . . . Come on, funny man. Come on, let me give you a sad face," Clooney laughed saying to Kimmel. The talk-show host replied by saying, "You know what? I didn't have a joke, George, and you really brought everybody down. Maybe we should have another toast to bring things back up." The pair laughed as they toasted their drinks after Clooney described his experience with Bell's Palsy as a kid.
Bell's Palsy is a condition that affects facial nerves and causes sudden weakness of muscles on one side of the face. The exact cause for Bell's Palsy is unknown, but many believe it can be a result of a viral infection causing the nerves to swell. The condition usually resolves by itself within days or weeks.