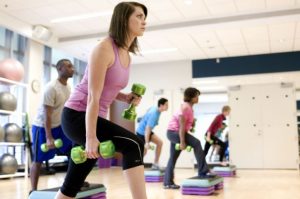 Just 1 in 5 adolescents across the world exercises for an hour each day, according to a wide-ranging data analysis published in The Lancet Child & Adolescent Health journal. The study was produced by researchers from the World Health Organization (WHO),
The study, which is based on data reported by 1.6 million 11 to 17-year-old students from 2001-2016, finds that in the United States 72 percent of adolescents don't exercise for at least an hour each day. The data shows a noticeable difference between genders, with 64% of boys not exercising enough, compared to 80.5% of girls of the same age.
Across all 146 countries studied, girls were less active than boys in all but four countires (Tonga, Samoa, Afghanistan and Zambia).
"The trend of girls being less active than boys is concerning," study co-author Dr Leanne Riley, of the WHO, said in a statement Friday. "More opportunities to meet the needs and interests of girls are needed to attract and sustain their participation in physical activity through adolescence and into adulthood."
The study's authors called on governments around the world to address factors that can perpetuate the differences between boys and girls, including societal factors, such as countries where girls are expected to complete increased domestic chores.
"Strong political will and action can address the fact that four in every five adolescents do not experience the enjoyment and social, physical, and mental health benefits of regular physical activity." co-author Dr Fiona Bull said in a statement. "Policy makers and stakeholders should be encouraged to act now for the health of this and future young generations."
One of the big reasons for lack of activity comes from technology, researchers think.
"Of course we have had this electronic revolution and that seems to have changed adolescents' movement patterns and encourages them to sit more, to be less active," Riley said.