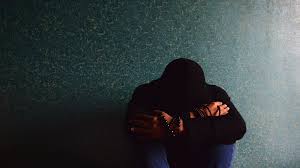 Several news organizations have recently created a new rule that they refuse to show the faces of mass shooters during their media coverage. Their reasoning, they say, is so that the shooter is not glorified or created to be a spectacle.
With the influx of celebrity suicides this week, there has been an discussion if the current environment of media coverage is doing something similar in glorifying the act. It has also sparked discussion about whether more could be done to prevent copycat killings, without neglecting the duty to report news.
Several outlets have publicized the 1-800-273-8255 suicide prevention hotline this week. New organizations like People and Entertainment Weekly magazines are using it on their covers as well. Operators say the hotline has received the largest volume of calls in its history following the celebrity deaths.
However, outlets have also been covering the details of recent suicides in great detail. Two celebrities committed suicide this week. This Tuesday, fashion designer Kate Spade took her own life, and on Friday, chef Anthony Bourdain did the same. In the aftermath of Spade's death, the details of her suicide note were released. Some of the media coverage even included photos of Spade's body being rolled away on a stretcher. To some, it really was created into a spectacle.
Alia E. Dastagir with USA Today was concerned because such a spectacle can be life-threatening to people who are already considering suicide. To these people, "the rehashing of [the] details [of a suicide] can mean the difference between life and death" because it could encourage them to commit suicide themselves.
This phenomenon is called "suicide contagion," and it's happened before, for example in the wake of actor Robin Williams' suicide. Dastagir reports that suicides rose almost 10 percent following his death, and suicides involving his specific method of killing himself went up over 30 percent.
If nothing else, stats like this tell us that the media need to be careful when it comes to suicide stories. Rather than treating these sad events as juicy stories, news services should see them as opportunities to spread awareness of the reality of suicide and the ways to help prevent it.
John Daniszewski, vice president and editor at large for standards at The Associated Press, said: "Our responsibility is to keep people informed, but in a way that doesn't lead others to consider suicide."
Withholding sensitive information is not unprecedented, as with may outlets who do not release the names of sexual assault victims and show pictures of graphic violence. Doing so results in still having solid coverage of the topic, without potential hazardous consequences. We should never treat stories like Spade's as entertainment. In this hopeless world, we should be ready to share the reason for the hope that we have, not to balk at the hopelessness.