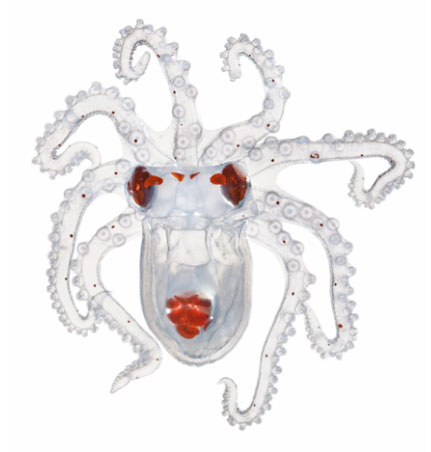 What kinds of creatures can you find in one cubic foot of seawater? Or one cubic foot of rainforest? One cubic foot of the deciduous forest in Central Park?
National Geographic photographer David Liittschwager and his team set up a 12-inch cube with a green metal frame in five different ecosystems — on land and in water, in tropical climates and temperate ones. Then they started watching and photographing. The result is a fascinating photo project in which a thousand different organisms were documented and photographed over the course of three weeks, including the "post-larval octopus" above in a French Polynesian coral reef (the octopus is less than a half-inch across).
The interactive photos with this project are fascinating to dig into. Pull up the Nat Geo site, plop your kids in front of it, and let them click away.
[HT: The Kid Should See This]