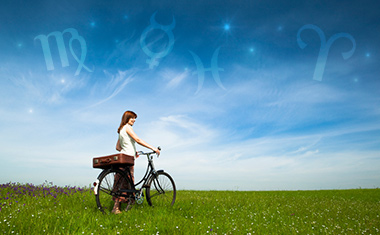 Spring officially arrives on Thursday, March 20, 2014, and I am sooooooooo ready for it. The Spring Equinox happens when the Sun moves into Aries, kicking off the Astrological New Year and all kinds of new beginnings.
At Spring Equinox the day and night will be at equal length, which represents balance and harmony in the world. Then, we have a chance to make a fresh start as the days grow longer and our energy returns.
This sounds pretty cliché, right? But it's true! I can feel my own energy returning already. This was a long, cold winter fraught with upsets for so many people I know, and it was capped off by an ultra-confusing Mercury Retrograde AND Mars Retrograde is still in effect.
But guess what — at least winter is over!
Mercury is direct, the Sun is shining — even here where I live in the perpetually rainy Northwest — and spring has arrived! It's time for a mental rebirth and I'm going to use all this positive energy to get happier and healthier.
What are YOU going to do?
Learn more about Spring Equinoxes at Tarot.com »