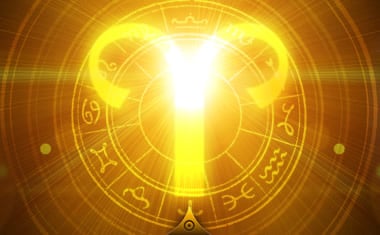 Happy Astrological New Year! The Sun moved into aries on March 20, signaling the arrival of spring and a new cycle of the zodiac. In other words, life officially begins again!
Aries is the first sign of the zodiac, so Astrological New Year marks the start of a new life cycle. You should be feeling energized and ready to make a bold move, as we all are at this time of year.
In fact, Aries is the most fearless sign of the zodiac. They're the ones who are always charging ahead, leading the pack, exploring unknown territory and doing exciting things.
All of us will adapt some of this Aries personality during Aries season, so don't expect any dull moments in the coming month.
Of course, Aries is also the sign represented by the Ram, and that's because they have a tendency to trample right over other people in all their enthusiasm.
Most of us will also adapt some of this recklessness now, so try to be extra careful with what you say and do now so no one gets hurt (including you!)
I really feel this "New Year" energy — even more than I do at the start of a new calendar year, because the Sun is shining and new things are growing. It's our chance for growth now, too, so get on out there and celebrate spring!