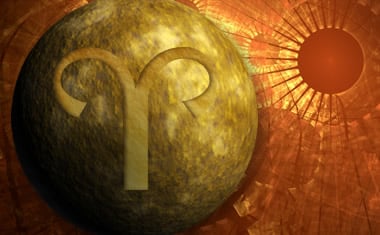 Watch your mouths today, friends! Communication planet Mercury is heading into fiery Aries from April 7-23, 2014, and it's quite possible that we'll be thinking and speaking so fast during this time that we'll make a few flubs.
Mercury in Aries is an impulsive transit that is great for opening the lines of communication and giving us the encouragement we need to say exactly what we think and feel. But at the same time we may find ourselves lacking some sensitivity.
It's important to think before you speak or act, be tolerant of others and try to practice patience now — it won't be easy. But it will be exciting!
Mercury is the planet of "think" and Aries is the sign of "do," so when these two crazy kids meet up it should result in a brainstorm of brilliant and innovative ideas you can put into action immediately.
Enjoy the adventure!
Find out what action awaits you with a personal 30-Day Astrology Forecast from Tarot.com »