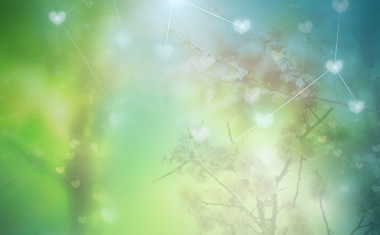 I just read the May 2013 Love Horoscope at Tarot.com and it's looking lovely for most of us! In fact, there's a little bit of something for everyone, whether you're single or coupled up.
Love planet Venus is in titillating Taurus until May 9, so I'm looking at the first part of the month as the best time for couples to spend some one-on-one time — and much of it naked!
My boyfriend is an artist, and I'm pretty shy, but I did recently tell him I'd be willing to sit for a portrait. Maybe this will happen now, as Venus rules art and beauty, as well as love. I guess I'd better lay off the Pringles for a bit.
And for my single friends, you'll get your chance to flirt and meet someone new when the sun skips into Gemini mid-month. This is a chatty, social transit that's all about fun — and isn't that when we typically seem to meet someone? When we're having so much fun we stop even looking, and then … BAM!
There could be some relationship snafus around the time of May's two eclipses — watch for the New Moon Solar Eclipse in Taurus on May 9 and the Full Moon Lunar Eclipse in Sagittarius on May 25.
Those cosmic events might dish up some stress in love situations, as may the exact Uranus-Pluto square on May 20.
But overall May is looking good for your love life, especially if you can try to keep it light and just enjoy yourself this month. Wait and take things more seriously in mid-July — when you can't NOT.