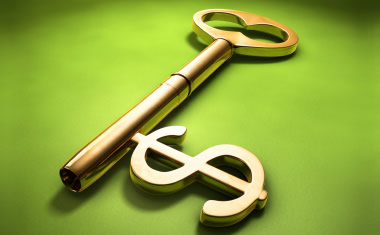 If you've got a case of the Mondays, hold on tight — this is going to be a powerful week, and today's just the beginning.
Mercury is trine Pluto on this Monday, May 6, which means that both today and tomorrow are key for taking care of business. We may be called upon to make a critical decision that will help us achieve a career or financial goal — and guess what?
I was just told our office is doing performance reviews this week! Hmmmm … I hope it happens today or tomorrow, because if they wait until Wednesday or Thursday I'm worried it won't go as well.
That's because there's a New Moon Solar Eclipse in Taurus on Thursday that can result in unexpected drama and major life changes, as well as the need to let go of something in order to begin again.
Er, that doesn't sound like ideal energy for a performance review, does it? YOU'RE FIRED!
Just kidding, I think I'm safe, but still — I'd rather utilize the powerful communication energy early in the week to set goals and discuss money matters. It should be easier to get what you want on Monday and Tuesday if you can communicate effectively.
Maria DeSimone has the cosmic scoop on all of this week's Astrology events if you want to read more. And don't worry, by the end of the week Venus will move into Gemini and things will lighten up again. Good luck!