In the Name of God: The Extremely and Eternally Loving and Caring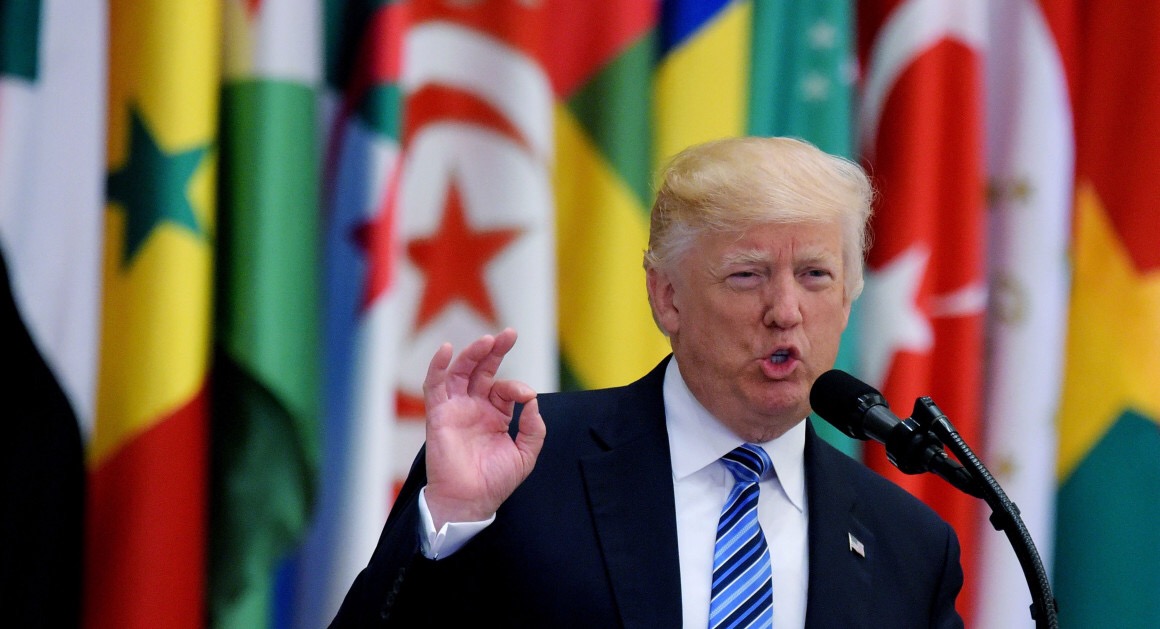 All the jokes about President Trump's speech on Islam given in Saudi Arabia aside, I was pleasantly surprised at the text of the speech. It was moderate, humble, respectful, and optimistic. I must be honest that I didn't think it would be like that, and for that, I thank and commend President Trump for a job well done.
My favorite part of the speech is below:
Every time a terrorist murders an innocent person, and falsely invokes the name of God, it should be an insult to every person of faith.

Terrorists do not worship God, they worship death.

If we do not act against this organized terror, then we know what will happen. Terrorism's devastation of life will continue to spread. Peaceful societies will become engulfed by violence. And the futures of many generations will be sadly squandered.

If we do not stand in uniform condemnation of this killing—then not only will we be judged by our people, not only will we be judged by history, but we will be judged by God.

This is not a battle between different faiths, different sects, or different civilizations.

This is a battle between barbaric criminals who seek to obliterate human life, and decent people of all religions who seek to protect it.

This is a battle between Good and Evil.

When we see the scenes of destruction in the wake of terror, we see no signs that those murdered were Jewish or Christian, Shia or Sunni. When we look upon the streams of innocent blood soaked into the ancient ground, we cannot see the faith or sect or tribe of the victims – we see only that they were Children of God whose deaths are an insult to all that is holy.

[…]

That means honestly confronting the crisis of Islamist extremism and the Islamist terror groups it inspires. And it means standing together against the murder of innocent Muslims, the oppression of women, the persecution of Jews, and the slaughter of Christians.

Religious leaders must make this absolutely clear: Barbarism will deliver you no glory – piety to evil will bring you no dignity. If you choose the path of terror, your life will be empty, your life will be brief, and YOUR SOUL WILL BE CONDEMNED.
Wow. I didn't think I would like the speech, but here I am praising the President for an excellent speech. This is how it should be.
It's no secret that I am not a political supporter of the President. But, politics end at the shores of our country. While in Saudi Arabia, or Israel, or Beligium, or the Vatican, he represents me and the rest of our people. Abroad, he is my President, and I wish for him to succeed and put forth the best possible face for our nation. If this speech is any indication, perhaps this foreign trip will be a tremendous success. And that can only be a good thing.