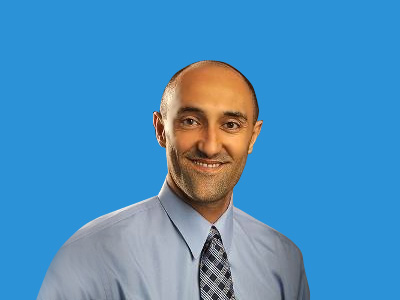 Hesham A. Hassaballa is a Chicago doctor and writer. He has written extensively on a freelance basis, being published in newspapers across the country and around the world. He has been a Beliefnet columnist since 2001, and has written for the Religion News Service. He is also a columnist for Patheos. His articles have been distributed worldwide by Agence Global, and he was also a guest blogger for The Chicago Tribune and has blogged on ChicagoNow" . In addition, Dr. Hassaballa has appeared as a guest on WTTW (Channel 11) in Chicago, CNN, Fox News, BBC, and National Public Radio.
Dr. Hassaballa is co-author of The Beliefnet Guide to Islam (Doubleday), and his essay, "Why I Love the Ten Commandments," was published in the award-winning book Taking Back Islam (Rodale). His latest book, Noble Brother, is the story of the Prophet Muhammad told entirely in poetry, and it is now published in its second edition.
In 2007, his blog "God, Faith, and a Pen" was nominated for a Brass Crescent Award for a blog that is "the most stimulating, insightful, and philosophical, providing the best rebuttals to extremist ideology and making an impact whenever they post." "God, Faith, and a Pen" has also received an award for being one of the "Top Muslim Blogs for 2010" by Awarding The Web.
In addition to writing, Dr. Hassaballa helped found the Chicago Chapter of the Council on American Islamic Relations and currently serves on their board of directors. He also co-founded the Bayan H. Hassaballa Charitable Foundation and now serves as its Treasurer.