"Let us not give up meeting together, as some are in the habit of doing, but let us encourage one another." (Hebrews 10:25)
What does "Real" church look like?
Those of us who have given up on traditional, weekly meetings in a brick-and-mortar building are fully aware of what "Real" church looks like to many, many Christians: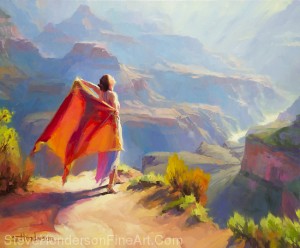 It's in a building, generally Sunday morning.
You get handed a bulletin by an usher, but you don't have to read it, because within 20 minutes, an elder or deacon will arise and repeat any pertinent news (upcoming work days, mid-week small groups, leadership meetings) that you are expected to attend. (Metro churches may be able to send this information to your phone; but someone will still read it aloud. A sign of a Real, excellent church is that it keeps up with technology because that's what people are looking for, you know. That, and lots of specialized, age and lifestyle-specific group activities.)
Sit. Sit. Sit.
You sit. Until the minute hand points to the 12 or 6, depending upon your local "community," you may talk to your neighbors around you. Once the music starts — originating from the raised platform, ahead — it's time to shush and hush. (Short, simple statements are popular, incidentally, like "Prayer and Share," "Flex and Obey," "Walk the Talk." It's a God Thing.)
In front of you is a large white screen with words on it. Sing those words.
You will alternate between singing (this is "worshiping"), listening to announcements, enjoying a "special," and possibly be allowed to express yourself through raising your hand and "sharing," until it is time for the pastor, generally in a suit but sometimes in a clerical robe, to bounce up to the platform, adjust the microphone behind his tie, and begin to speak (this is either "teaching," or "preaching," depending upon your denomination). Remember the introductory joke throughout the week; it's the key to the lesson.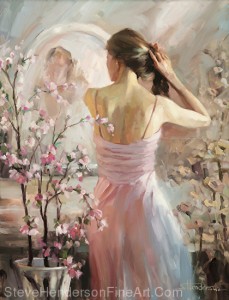 After the final song and prayer, you may leave — either to head home and do errands and work you couldn't get to during the week, if Adult Sunday School was before the service (you did attend, didn't you?), or to ASS. The children, the same way they are during the week at public school, are divided according to age and grade. There is no time to freely associate, because there is much managed, appropriately directed fellowship that needs attention.
A Body of Believers, not a Building
Such is many people's answer to Hebrews 10:25, the verse of choice to impose acquiescence upon those who, for some reason, tire of the program above, and ache to meet and interact with other believers in different, meaningful ways. (By the way, it is nominally acceptable to meet together in a "house church," since that is our impression of how the first century Christians did it, but the morning's itinerary must mimic the Real Church version. And it's fully understood that you're only meeting in homes until you find a Real Church to fully meet your needs.)
If it seems shallow or empty, be reminded that, in order to fully immerse yourself in the Christian experience, you must take advantage of mid-week small groups (which are the abiding trend even within churches whose population is small enough to qualify as a small group in a mega-church) where fellowship in a slightly more relaxed, but still managed in an appropriately directed manner.
Any loneliness, frustration, isolation, alienation, ennui, detachment or apathy you experience is your fault, because if you fully participated in all the organized and purposeful activities — the ones which you are qualified to attend, that is — then you would be receiving all the necessary encouragement that Hebrews 10:25 promises.
As some churches reluctantly acknowledge (because people are either sleeping or leaving) that the rigidly prescriptivist approach is a bit . . . frigid, they're adding fun things like candles, incense, open mic, and comfy couches (sip your latte!) to the worship experience. There should be something for everyone, and if you still feel . . . incomplete, somehow, remember that this is your fault.
No Real church is perfect you know.
But you must attend one.
Thank You
Thank you for joining me at Commonsense Christianity. The real church, you know, is the community of believers, and meeting together is meant to strengthen, encourage, sharpen, and comfort one another. If that's not happening, then we need to make changes — individually and corporately — and those who enjoy attending service in a brick and mortar building should realize that, as brothers and sisters in Christ, they have more say in the matter than corporate-based, top-down management is allowing them to have.
Posts complementing this one are
It's Easy to Follow a False Christ