"Live a life worthy of the Lord and . . . please him in every way: bearing fruit in every good work, growing in the knowledge of God, being strengthened with all power." (Colossians 1:11)
It's difficult to take a breath or two without being assailed by some great politically religious name, purporting to speak for God and the rest of us, who announces that America — because of our extreme state of sinfulness — is about to undergo the wrath of God.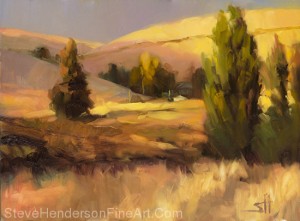 This idea only floats, via the warm breath of the speaker, because American Christians continue to operate under the misconception that we started out as a "Christian Nation." And we embrace this misconception because our early politicians, many of whom were Deists, played the same game that their 21st century counterparts do now: they used the words "God," and "Providence," and "Jesus" in all the right places.
In the same way that today's policies — abortion, high taxation, legalization of usury, military aggression, infringement upon personal rights — look more man-made (or Roman-based, like our political framework), than Christian, so also did earlier policies — legalized slavery, the attack upon Native American culture, more military aggression, robber barons of the 19th century who segued into the next and the next — not represent the tenets of Christianity.
Nor did they represent, incidentally, the beliefs and convictions of many of the nation's people — most of whom had no say in the political decisions made by their leaders. So it is today, and the breakdown of society that the self-imposed speakers for Christianity lament, is not necessarily something that can be brought to the back door porch of the ordinary person. Although that's where they're plopping it.
A Nation of Righteous Millionaires
Yes, we all sin. The fundamentalist Baptist voice, in all its denominational forms, is good about reminding us of that. This is a nice place to stop for a minute: if we always sin, and we've always been sinners, so were we in the late 18th century when this nation was founded. We're a nation of sinners now, and we were a nation of sinners then, so let's cease wasting time and energy, yearning for halcyon days that never existed and thinking that, by dressing like Ma Wilder of the mid 19th century, we emulate a better time and a better place — as well as curry God's favor.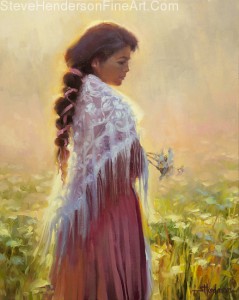 (The economic prosperity that we point to as evidence of our righteousness before God isn't a particularly convincing argument: how many millionaires and billionaires are prominently humble about their belief in God? And not just with words, but with action — their money doing truly good things, and their lives marked by grace, mercy, love, humility, and an acute sense of their ordinary-ness as human beings?)
Christianity, like Jesus, looks different from what the world thinks it should, and success as Christ's disciple isn't necessarily marked by outrageous economic gain, especially when that economic gain is hoarded. We really need to get past the litmus test that lots of money is a sign of God's favor, and we also might stop equating America, the modern country, with Israel, the ancient nation of the Old Testament.
We are not a Christian nation, but we are — like many of the kingdoms around the world — a nation with Christians in it. And herein is advice for us, from Colossians 1:11 (quoted at the head of this essay):
Each of us, individually, is to live a life worthy of the Lord, bearing fruit with our good works, growing in knowledge of our Father who loves us, and who loves all the children He has created, so intricately, one by one.
Seasoning with Light
We have been called by our Eldest Brother to be the salt of the earth (Matthew 5:13), a small seasoning that has a powerful impact — with both its presence or absence — and it doesn't take much to make a difference.
And salt is not unpleasant: it is not dark, and bitter, sour, or acerbic, yet frequently, we Christians fall so easily into the trap set for us by writers and speakers who intone all the evil things that will happen if a certain group gets its way. The result is that we, in fear and panic, express malignity concealed behind what we call righteous anger: toward homosexuals, toward Muslims, toward entire nations; toward people who swear or wear tight clothing or maintain prominently atheist websites and say, "I don't believe in God."
This is bad fruit.
Even our prayers, which our outwardly pious spokespersons invoke us to make, sound in opposition to Christ's words that we forgive, as our heavenly Father forgave us:
"Stop them, God! These people are perverted and evil, and they're causing this good nation to fall. Let your wrath fall upon these people, and not us!"
Jesus was apolitical, His confounding message being that we seek His Father and, in finding Him, then be a light to others so that they, too, can find our Father's love. And as Paul's transcendent description in 1 Corinthians 13:4-7 tells us, love is patient and kind, and most interestingly, "it is not easily angered."
Yes, there are problems. Yes, sin abounds (why does this surprise us?).
But our response has never been to hate, to accuse, to lump entire groups of individuals into one despicable mass, and to look for ultimate, utopian answers through politics as opposed to, one by one, living a life worthy of the Lord, wherever that takes us.
Speak up. That's fine.
Stand up for what's right. We are called to do so.
But do not hate.
Thank You
Thank you for joining me at Commonsense Christianity where I encourage you, if you find yourself overwhelmed by the news of the day, to turn off the TV and throw away the latest letter from the organization demanding money, so that they can fix the world in Jesus's name. YOU do something. Don't know what? Ask God, and He will answer.
Posts complementing this one are
"Foreigners" Are God's Children, Too
Not a Leader? Good! God Can Talk to You
What Richard Dawkins Teaches Us about God