"Therefore put on the full armor of God, so that when the day of evil comes, you may be able to stand your ground, and after you have done everything, to stand." (Ephesians 6:13)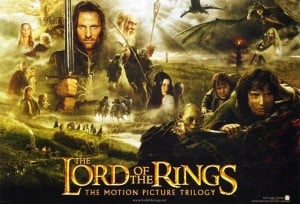 We have just finished our every-few-years marathon of watching the Lord of the Rings movies, 11 hours worth of good versus evil, honor and bravery pitted against malice and hate. Every evening for a week we went to bed inspired with a sense of nobility and valor, and one can't help but stand taller and think, "Yes, I can do great things for Christ, even though I am small, like Frodo, or proud, like Boromir, or insecure, like Aragorn. But wow, I wish I could be cool, awesome, and mysterious like Legolas!"
Life on this earth is a battle, and as Middle Earth fought against the forces of Sauron, we, too, fight against enemies we frequently cannot see:
"For our struggle is not against flesh and blood, but against the rulers, against the authorities, against the powers of this dark world and against the spiritual forces of evil in the heavenly realms." (Ephesians 6:12).
Reality Generally Isn't Epic
It is an image worthy of any epic film, but the problem is, in the earthly reality in which we live, there is no stirring soundtrack, catching us in slow motion as we give a mighty yell and swing a heavy sword. Most of us, in our day-to-day battle against the rulers and powers of this dark world, do not go dressed in armor nor mounted on horses. Many of us wear whatever uniform is expected at our place of work.
Our day-to-day activities are hardly exciting, ranging from changing a baby's diaper to ringing up someone's groceries, from tapping our foot in traffic to biting our lip at the rude comments of a customer or manager. Much of what we do — for work or life in general — we would classify as mundane and meaningless, the essential activity of existence that must be done to keep things going: we must eat, dress, mend things that are broken, wash dishes that are dirty, be in places when we would prefer to be somewhere else, perform little tasks when we long to achieve great ones.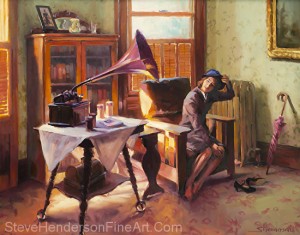 "Is this it, God?" we ask, echoing a paraphrase of King Theoden's line during the Battle of Helm's Deep. "Is this all there is to life?"
When Theoden, or any other heroic movie character, utters his line, it gains dignity surrounded by a musical score, set off against dramatic lighting — a clipped, short, vignette that provides no justice at all to the hours and hours we spend on the little, commonplace events of life. In a movie, even the mundane is grand, but in real life, it just seems . . . mundane.
Are We Brave?
And we wonder, "Am I brave, God? When the day comes when Christians are thrown to the lions — on reality TV — will I be a coward and fail? Do I have it in me to be as brave as the martyrs were?" because, even in the "safest" of countries, the densest of us is vaguely aware that believing in God and following Him is something that eventually needs to be circumscribed, dictated, controlled and managed, all in the name of counteracting hate speech and bad thought, of course. This illicit superintendence of our lives is actively and already happening, but because it doesn't involve lions, just regulations and rules, petty traffic laws and societal censure, we don't think we are fighting any battle.
But we are, and when we wonder, as ordinary people who live, laugh, love, and cry, "Do I have it in me?" the answer is, yes — when we follow Christ as our Eldest brother, who teaches us about the love of our perfect Father — we have what we need to meet life's challenges, because those challenges — which seem so ordinary, so prosaic, so frustratingly non-epic — are what train us to be good and wise and brave and valiant.
Day to Day Courage
It takes courage to get up early and dress for a job we really don't like. It takes valor to walk when we're tired, to be kind when we feel impatient, to channel the righteous anger we feel against the many injustices imposed upon us by man-dominated authority into wisdom, discernment, and grace. The bravest and most noble people out there are those who do what it is they are called to do because they have a family to feed, children to protect, an older parent whose short-term memory loss means that their caregiver will repeat, within 20 minutes, the same information eight times. They fight, constantly, the message that they are not smart enough, expert enough, educated enough, credentialed enough to do what they do everyday for no other reason than that they love the people whom those who seek to control others disdain.
Valiant warriors get up when they're knocked down — and when real people, not in movies, do this, it means that they have a dream, a desire, a love, for which they are ultimately working, and a little failure (or a lot of it) isn't going to keep them from pursuing a goal that they have set for themselves — whether that goal is to own a business, feed hungry people, paint artwork that inspires hope in its viewers, or raise children to be decent adults despite so many influences set to attack them.
Real people, living real life, and fighting against financial, political, educational, religious, and corporate powers who see them as nothing more than units to further their own ends, are the brave ones, because in this day of evil — which is now — we stand our ground, and when we have done everything set before us, we still stand.
Thank You
Thank you for joining me at Commonsense Christianity, where I encourage ordinary people to recognized that they are loved, deeply, by a truly awesome God. He made you to be the unique special person that you are.
Posts complementing this one are
Family and Friends Are Not Dysfunctional
Four Important Men You've Never Heard Of