Just outside our dining room window is an extremely pathetic nectarine tree.
Actually, when it comes to producing nectarines, it's phenomenally successful. With its lack of leaves, hollowed out inner section, and floppy branches, however, it projects a wretched state of abject despondency that makes one think,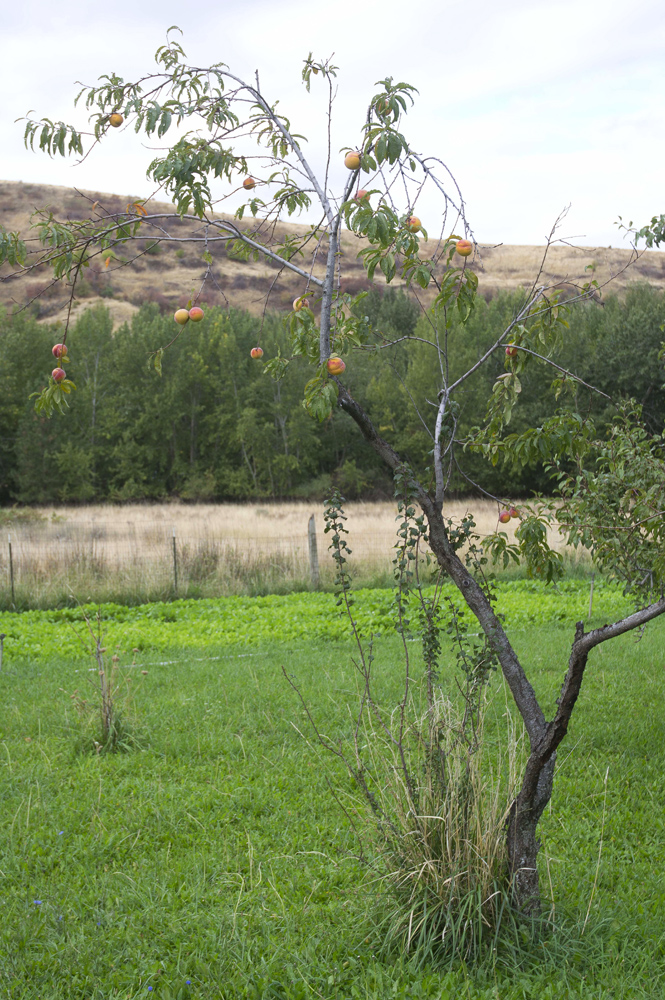 "That is a really loser tree."
But like most quick conclusions, this one is inaccurate, because no matter how uncomely and unprepossessing the tree, it does fulfill the major function of its calling, in that in produces nectarines.
Jesus's Fig Tree
In Mark 12:25, Jesus interacted with another tree — a fig tree — which wasn't as successful as our little tree in fulfilling its calling:
"The next day as they were leaving Bethany, Jesus was hungry. Seeing in the distance a fig tree in leaf, he went to find out if it had any fruit. When he reached it, he found nothing but leaves, because it was not the season for figs. Then he said to the tree, 'May no one ever eat fruit from you again,.' And his disciples heard him say it."
Later in the chapter, the disciples note, with astonishment, that the fig tree has withered, never to fool anyone again by its false promise to produce.
Now there are many applications we can draw from this narrative, which precedes a long accounting of Jesus's interaction with Jewish leaders, priests, scribes, Pharisees and Sadducees, all of whom are fairly well known for their looking pretty good on the outside but not so shiny and clean within (check out the 7 Woes in Matthew chapter 23), but today I want to discuss this story in light of fruit, and fruit bearing, and how many Christians go through life thinking that they're withered dry sticks of dying vegetation, while they envy the fig trees in the distance.
The Ways We Covet
We've all done this, you know, and at base it's a form of coveting. Rather than covet our neighbor's house, or wife, male or female servant, or donkey (Exodus 20:17), we covet our neighbor's situation: his gifts, say, or his abilities, and we consider our neighbor a success because 1) he has money, 2) he speaks well and others speak well of him, and/or 3) he seems to be doing so much for the Lord, in such an important fashion, while we are not.
And no matter how many times we tell ourselves,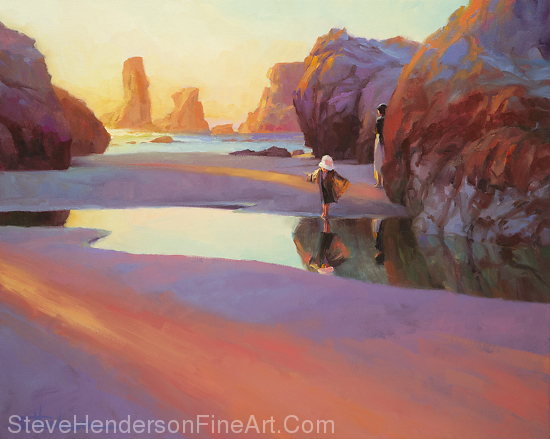 "The Lord does not look at the things man looks at. Man looks at the outward appearance, but the Lord looks at the heart," (1 Samuel 16:7),
we counteract the import of the message by adding, mentally,
"Yes, that's true, but if I were really worth something to God, He would show it by blessing me the way He does everyone else."
From a Distance — We See Little
The funny thing about seeing people, or fig trees, from a distance is that you only see an illusion of who or what they are, and not necessarily the real thing. To see that, you have to get up close, personal, and within range of picking any fruit if it's there — and most of us who know people that well also know the many foibles, faults, and issues they deal with. Rarely are we fooled into thinking a close, close loved one is a paradigm of perfection, but far too often do we fall into the trap of putting a relative stranger — whether he's a "real" celebrity or a distant acquaintance at work, school, or church — in a high and mighty place.
"Look at all the leaves on that fig tree," we murmur, awed and cowed at the same time. "It must be full of fruit."
In most cases, with "real" celebrities, we are unable to get close enough to see if there actually are figs behind all the foliage, but given the experience we have in real life with real people, we can extrapolate the lesson:
Outward appearances do not necessarily reflect inward beauty.
Facebook Fruit
Recently, a young woman mentioned to me, "I hate reading about people on Facebook. Everyone seems to have their lives together; not only that, but they're successful: they have money, good jobs, new cars, and they're happy,"
to which I replied,
"Do you seriously think that people post all the bad things in their life, on Facebook? Will they say, 'I have $35,000 in credit card debt, and it keeps me up at night'? or, 'I have no real friends, and I'm so, so lonely'? Facebook gives a one-dimensional outlook on a person's life."
Facebook is the 21st century version of the distant fig tree, in full leaf but with little or no fruit.
Now of course, since today's musing is an analogy, as opposed to an allegory, we avoid the fear (or hope?) that Jesus is going to wither all of the preening voices on Facebook, but let us be encouraged by Paul's reminder in 2 Corinthians 4:7, that,
"We have this treasure in jars of clay to show that this all-surpassing power is from God, and not from us."
God, the master gardener, tends His orchards with greater care and ability than we do our nectarine tree, and we can be assured that, even though we may look, and feel, pathetic, when we follow Him and read His word and speak to Him in prayer and humble ourselves before Him, we do produce fruit, and this is good.
He will prune, and snip, and graft, and chop, and water, and coax His trees to produce more and more fruit, and it is not up to us to look at our drooping leaves and say, "I'm so pathetic."
Rather, let us be assured by His promise, "You did not choose me, but I chose you and appointed you to go and bear fruit — fruit that will last." (John 15:16)
Thank You
Thank you for joining me at Commonsense Christianity, where I encourage all Christians to seek their worth in Christ, not in their impressions of the people around them.
Posts similar to this one are
Christian Misfits: You Have a Beautiful Face