I have to be in a certain mood to read the book of Proverbs, which consists, primarily, of pithy — yet wise, and true — statements in couplet form. Part of me always thinks, "Most of these were written by Solomon, who, although he was the wisest man in all history, managed to make some really foolish marital, spiritual, and financial decisions."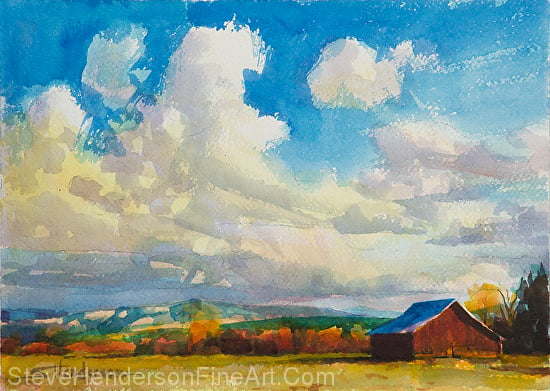 But that's the beauty of the Bible — it never leaves us in the dark as to Who is all wise, all good, and all knowing, and the very foibles of a righteous man are a lesson in themselves:
"Stop trusting in man, who has but a breath in his nostrils. Of what account is he?" (Isaiah 2:22)
Good, But Not Perfect
Solomon, David, Joseph, Daniel, Moses, Abraham, Elijah, Peter, John, Paul — these were all good, righteous men whose words and actions were used by God, but we are never permitted the illusion that they aspired to be, or even could ever manage to be, equal to God themselves. God graciously shows us their imperfections, and if we stopped being so hard on ourselves, we would realize that this same grace extends to us: we will make mistakes — phenomenally dumb ones — we will err, we will sin, we will fall — but into the arms of a perfect, merciful, loving God.
Speaking of that perfect, merciful, loving God, Proverbs 30 is not written by Solomon by by Agur, son of Jakeh of Massa, which the helpful notes in my Bible associate — through the place name Massa — with the Ishmaelite people. In other words, not only is Agur not Solomon, he is highly likely also not an offspring of Isaac, but of the "other" son.
God's Wisdom Is Everywhere
By the standards that too many of us Christians easily fall into, we can easily misconceive that what Agur has to say is of little value, because — so we reason — he's not a Child of the Promise, and thereby can have no wisdom. (Admit it: have you ever thought, or said, "He's not a Christian, so he can't speak truth, not real truth"?) But . . . Agur's words are in Proverbs, which gives them the weight of Scripture.
So what does Agur say?
"I am the most ignorant of men; I do not have a man's understanding. I have not learned wisdom, nor have I knowledge of the Holy One." (Proverbs 30:1-3)
So far, Agur is playing right into our traditional, yet misdirected belief, in that, as a "heathen," he rightfully admits that he knows nothing of God. How could he, we insist, given that he is not of God's chosen people?
Humility Instead of Pride

But in the next few lines, Agur shows that, not only does he know much of God, he knows more than those of us who believe ourselves chosen (whether we're Old Testament Jews or New Testament Christians) — do, because his humility in admitting that he doesn't know everything about the One who IS everything — is something we Christians frequently lack: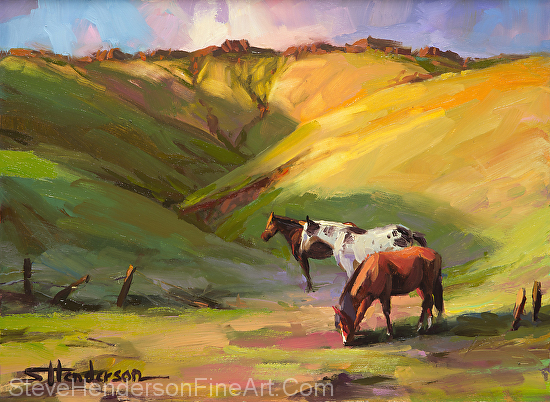 "Who has gone up to heaven and come down? Who has gathered up the wind in the hollow of his hands? Who has wrapped up the waters in his cloak? Who has established all the ends of the earth? What is his name, and the name of his son? Tell me if you know!" (Proverbs 30:4)
These words effectively echo God's in His conversation (monologue, actually) with Job in chapters 38-41, in which God puts forth all sorts of rhetorical questions of one who — like all of us humans — doubted the wisdom of God's actions. It soon becomes very obvious that,
1) We don't know when the mountain goats give birth (39:1)
2) We didn't give the horse his strength (39:19)
3) The eagle does not soar at our command (39:27)
4) We can't trap the behemoth and pierce his nose (40:24)
and on, and on, and on, until we can only answer, like Job,
"I know that you can do all things; no plan of yours can be thwarted . . . surely I spoke of things I did not understand, things too wonderful for me to know." (42:3)
Those Willing to Be Taught, Learn
This is effectively what Agur, the Ishmaelite who fully admits his ignorance in front of the One who has established all the ends of the earth, is saying, and we would be wise to follow his example.
As Christians, we too easily stumble into the trap of believing that
1) We shouldn't ever sin, fall, doubt, or snap impatiently at someone
2) We should understand all Scripture
and
3) We should have answers to every question, because, after all, if the Holy Spirit lives in us, we must show evidence of that spiritual life, mustn't we?
But as the apostle Paul reminds us in 2 Corinthians 4:7,
"We have this treasure in jars of clay to show that this all-surpassing power is from God and not from us."
And despite having this treasure,
"We are hard pressed on every side, but not crushed; perplexed, but not in despair; persecuted, but not abandoned; struck down, but not destroyed. We always carry around in our body the death of Jesus, so that the life of Jesus may also be revealed in our body." (8-10)
It is easy to misconstrue that we are good and knowledgeable and sinless and perfect when we are not: we belong to the One Who is. And He Who is is continually working upon us doesn't get it all done at one time — our moment of conversion, say — but rather, "will carry it on to completion until the day of Christ Jesus." (Philippians 1:6)
It's much easier for Him to work on us when we are humble, meek, aware of our shortcomings and not in denial that they exist.
As Christians, we don't know everything, but unfortunately we feel the obligation to do so. Let us learn from Agur, a wise man of God, who starts from this premise of humility:
"I am the most ignorant of men . . . I have not learned wisdom, nor do I have knowledge of the Holy One."
Only a truly wise man can make an admission like that.
Thank You
Thank you for joining me at Commonsense Christianity where I encourage you to search, diligently, for grace. You cannot err in this, because when you search for God's mercy, you do so because you realize that you need it so much.
Posts similar to this one are
The Misfit Christian (this is my book for truth seekers who feel as if they don't fit into the group. You're not supposed to fit into a group — you're a member of the family of God. That's not a group. It's a family.)