Those of you who have lived with, or through, a fifteen-year-old girl know that adolescents of this age generally fight self-esteem issues. Call it hormones, peer pressure, society, or fat days, 15-year-old girls need a lot of love and reassurance that they are beautiful, beloved people.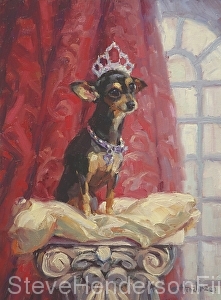 When one of our progeny was 15, in the midst of this exact stage, she was called a dog by a speaker brought in by our church. The speaker, who earned a generous living by organizing church mission trips through an International Church Mission Trip Organization Agency, gave a group of young people the Gary Smalley Personality Assessment Tool Test. (The young people were part of a church-induced "mission trip" to a Christian camp that was looking for free counselors for the season.)
Is Your Child a Dog?
Based upon this one-page sheet, in which participants score themselves from 0-3 points on whether or not they are a "problem solver," "optimistic," "adaptable," "analytical," and 72 other attributes, human beings — in this case, insecure, emotionally fragile adolescents — are labeled Lions, Beavers, Otters, or Golden Retrievers.
It's all very pseudo-intellectual, scientific, and psychological, which is why so many Christians accept it as valid — more valid, say, than the astrological signs or the 12 animals of the Chinese Zodiac. I mean, the latter are heathen and pagan and all that, but anything Smalley propounds, or Kevin Leman and his birth order "science," or Tim LaHaye and his four temperaments (is there something about Christian fads and the number four?) come pre-blessed because these authoritative leadership-types theoretically impart wisdom from "Christian psychology."
Roaring, Ravenous Lions
Perhaps it will be no surprise to you (it wasn't to us) that the dynamic, overbearing speaker was a LION, as was the strong, extroverted yet deeply meditative pastor of the church responsible for bringing the King of the Beasts in. (As an aside, dynamic leadership Lion types might note that not all references to the animal are necessarily positive, with 1 Peter 5: 8 coming immediately to mind:
"Your enemy the devil prowls around like a roaring lion, looking for someone to devour.")
Our daughter, who according to Leman's birth order wisdom should be a natural leader (a LION) with a strong need for approval from anyone in charge (like a dog, now? Did I give birth to a knock-off chimera?) returned from the meeting subdued and vaguely depressed.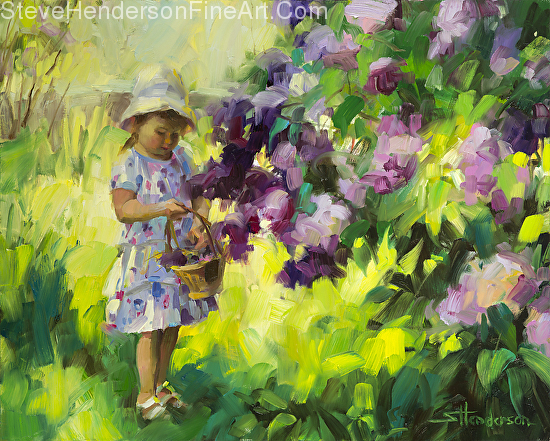 "According to this test," she said with a rueful smile, "I'm a dog. And not just any dog — I mean, I could handle being a Doberman or an Alaskan Husky — but I'm a Labrador Retriever."
At the time we owned a Labrador Retriever: she was servile, submissive, obedient, docile, and acquiescent — in short, everything church leadership looks for in the majority of its congregation — and we had certainly never associated these attributes with our creative, funny, independent, spirited, stubborn, gorgeous firstborn.
Psycho-Garbage, Christianity-Style
"This is psycho-garbage," we told her. "If it makes you feel any better, in the Chinese Zodiac you're a Dragon, which does seem to match up with your morning personality."
But the damage had been done, and while years have gone by and our daughter, and we, have moved on and away from Churchianity and the Christian Establishment Culture, you always do remember being labeled as a dog. How this message has insinuated itself into the gospel of Christianity is baffling, but not really: it's there because people allow it to be there.
Christian sisters and brothers: if you find yourself sitting in a pew (or interlocking chair) and given a "Christian Personality Test," you don't have to take it, any of it. There is nothing impolite, impolitic, rude, or wrong in standing up, excusing yourself as you work your way to the aisle, and walking out. What is rude, and wrong, abusive, insulting, and . . . evil, actually, are the people with the audacity (or, to be charitable, misguided ignorance) to think that they can label individual human beings and squeeze them into one of four boxes — whether it's based upon your birth order, your birth date, or any series of questions that someone, who sells a lot of books based on the concept of the day, has set up.
"I am fearfully and wonderfully made," Psalm 139 tells us. "When I was woven together in the depths of the earth, your eyes saw my unformed body.
"All the days ordained for me were written in your book before one of them came to be."
I am not a Lion, a Beaver, an Otter, or a Dog. A Mama Grizzly, now — I can see a few similarities.
Thank You
Thank you for joining me at Commonsense Christianity where I weep, sometimes, to see so many Christians associate faith with a blind, submissive attitude toward anyone who sets himself up as an authority. If we must label ourselves, let's be Bereans (Acts 17: 13), who "examined the Scriptures every day to see if what Paul said was true."
Posts similar to this one are
Should You Question Authority?
Feeding Marshmallows to Our Minds
The Misfit Christian (Stop trying to fit in. Please. This is my book — self-published because what major Christian publishing house wants to promote a message of independent thought by the masses? — for the believer who is tired of being told what to think, and how, and whether or not he is a dog.)