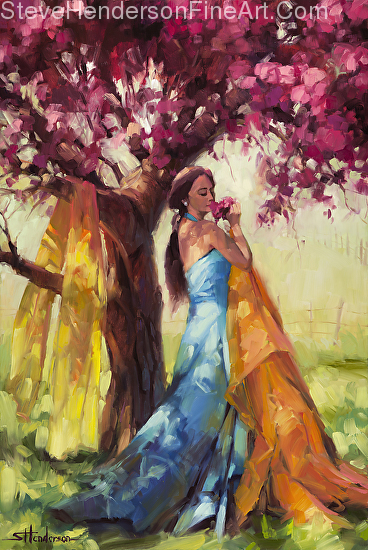 I'll be the first to admit that I make things too complicated, and as an astute and thoughtful reader wrote me about a recent article, The Kingdom of Heaven — How Do We Get There?,
"Isn't it enough just to believe?"
I would say that he stopped me cold if I hadn't already been sitting, and his point was that, In Acts 16: 30-31 the jailer in charge of the apostle Paul and Silas asked them,
"Sirs, what must I do to be saved?"
My correspondent wrote: Paul and Silas "did not say change your life, or walk with God, or submit to Him and follow where He leads you. They said 'Believe on the Lord Jesus Christ, and you will be saved.' It's that simple — why make it any harder than it has to be?"
Good question, and in my pitiful defense I point out that Paul and Silas's answer is post-Jesus-on-earth, and I was discussing the things Jesus flat out told us, like becoming as a little child (Matthew 18: 2) and why this is important, but the point is well made,
Is it enough — Just to Believe?
Yes
And the short answer is, yes.
John 3: 16 is quoted so often, that we almost don't hear the words when we say them:
"For God so loved the world that he gave his one and only Son, that whoever believes in him shall not perish but have eternal life."
There is nothing in this verse that implies we have to believe in a certain manner, or at a certain depth, or with a total intellectual understanding of the background of why we believe: we just have to believe. It's enough.
And that really bothers some people:
"Believing isn't enough! Taking something on faith without fully understanding it is stupid, just stupid!"
Parsing Belief
Maybe, maybe not. Some people's level of faith is simpler than others, and they don't need to understand quantum physics in order to acknowledge the existence of the stars. They don't need to know how their car works in order to drive it. And they don't need massive amounts of historical, apologetic, or theological information to believe that Christ walked on the earth, sacrificed His perfect self because nothing we can do is enough to satisfy God's goodness, and freely gives eternal life to everyone who asks Him for it.
Others require more before they believe, but ultimately, it is the belief that saves them. Perhaps it's why followers of Christ are called, "believers."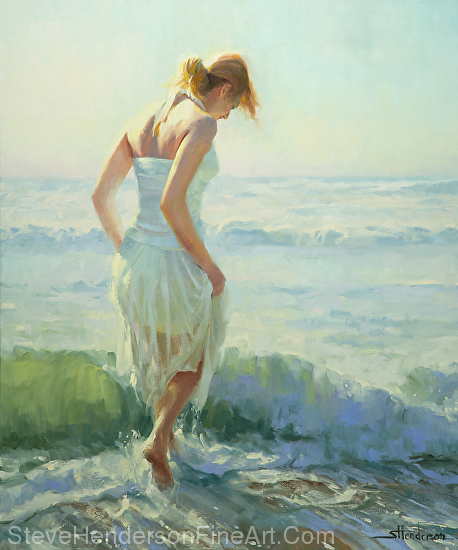 My own belief in Jesus came about when I was 19, sitting on my college dormitory bed. Raised Catholic, I had this idea that Jesus was one of the saints — less than Peter, greater than Joseph, roughly equal with John — but once I understood who He was — the Son of God, I prayed:
"I believe you. I believe in You. Take my life."
And I was saved.
The Four Spiritual (Man Made) Laws
Only, in accordance with contemporary establishment evangelical Christianity, I wasn't, because as we all learn when we get plugged into the system, you have to say the Four Spiritual Laws, a series of man made injunctions, pulled from throughout Scripture, that insist we must admit, acknowledge and understand our sinful nature before we give our lives to Christ.
I hadn't done that!
So, like many other Christians, I prayed the "Sinner's Prayer," just to make sure that I got this right, and because I wasn't fully sure I prayed it right the first, second, third, fourth, and 35th time, I prayed it every time it was offered, until I woke up to the fact that this was a level of superstition no better than insisting there is no 13th floor in a 40-story hotel.
My belief, my initial belief, was enough.
God Builds on Our Initial Belief
As we walk in our Christian life, we grow — in understanding, wisdom, perception, discernment, intellect, trust, faith, and love — because the Father teaches us, but every step we take still requires belief. Sometimes it is difficult for us to believe what God is teaching us, and when this is so, we feel that God disapproves of us and our lack of faith.
This is why reading the Bible is such an important part of the Christian life: not because God will be angry and wrathful and dreadful and irritable because we don't, but because there is truth there that will free us from our misconceptions:
"I do believe; help me overcome my unbelief!" Mark 9: 24 describes a father, desperate for the healing of his son, who expressed misgivings that Jesus could actually do anything.
It is very very simple, and very very difficult, to believe, and this father's prayer is a beautiful one, because it is universal. Did Jesus reject the man because of his unbelief? Did he send the child away?
No. He answered the prayer.
Is it enough — just to believe?
Yes, it is.
Thank You
Thank you for joining me at Commonsense Christianity, and thank you, Robert, for contacting me privately and expressing your thoughts. You were gracious, polite, reasonable, and insistent, and your words stopped me, and made me think.
That's what we do as believers, isn't it? It's not whether we attend a church or not, it's that we fellowship with, pray for, communicate with, and challenge one another, in love, because we are all growing up and running the race.
Posts similar to this one are
Christianity is Simpler Than You Think
Angry Jesus: I Don't Want to Follow Him Either
Is Your Personal Relationship with Jesus Dysfunctional?
Newly published, my book The Misfit Christian (paperback and digital at Amazon.com), for my brothers and sisters who feel like they just don't fit in, and are tired of wondering what is wrong with them.