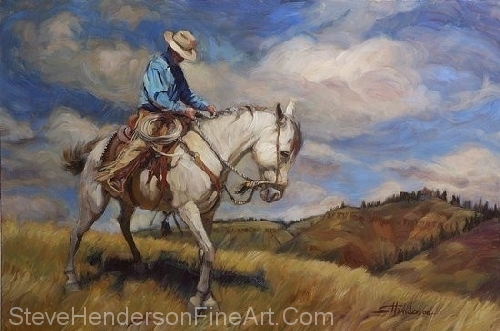 Pretend, for a moment, that you're a horse.
Not an old plug, swaybacked and ugly, so derelict that nobody even wants you for free. I mean, seriously, God loves you as his beautiful, precious daughter or son, so once in awhile, can't we think of ourselves as something better than tapeworms?
So you're a horse: strong, proud, muscular, gloriously free. With a neigh of joy you gallop mightily through the plains, your powerful hooves pounding the grasslands as you run spirited and exultant. You are God's workmanship, designed to do marvelous things.
That's quite an image, isn't it? So much better than a tapeworm. Now, let's add on to it:
Travel Directions
From your meadow kingdom, let's call it Mighty Horse Meadow, you need to travel 90 miles north to a city called The City to the North. Now being a horse, with a horse's intellect and fundamental inability to read maps or comprehend the clipped British voice directions on the GPS, there's no way you're going to find that city, no matter how strong and muscular and powerful and gloriously exultant you are. When it all comes down to it, you're still a horse, and without direction, you don't even know that you need to be in that city, much less possess the ability to find it.
Not without a rider, that is.
But with a rider — a wise, caring, horse-whisperer type owner who fully understands the value and worth of a creature like you, you'll make it to that city, because the rider will direct you there.
The Horse and Rider
So, you're the horse, and the rider is God. Between the two of you, you will go to many and varied places, and you don't have to worry that you don't have the ability and intellect of the Rider, because as long as you listen to the Rider and take direction from Him, you'll get where you need to go.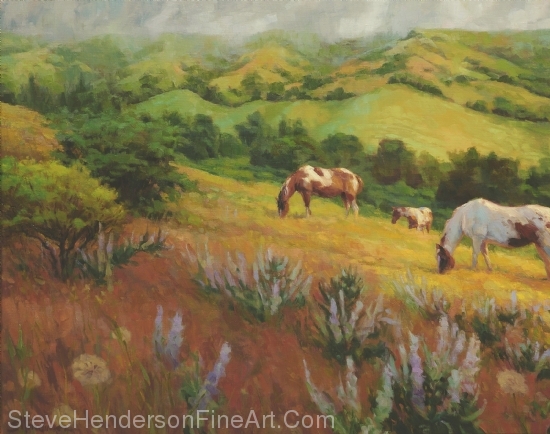 In an earlier post, "God Helps Those Who Help Themselves. Yuck," I discussed our tendency, especially in highly materialistic cultures, to think that everything is up to us, and when we're not wildly, materialistically, and monetarily successful, we put it down to our being failures, because we're not working long enough, hard enough, smart enough, or cunningly enough — all attributes that materialistic cultures rate highly.
But that's not God's way. God's way, actually, is that we recognize our weakness, our inability, our limitations, our sheer frailness of being human and mortal, and depend upon Him. He's the One who has the strength, acumen, wisdom, and ability, and by submitting to Him, we can get out of Mighty Horse Meadow and on the road to Somewhere:
God Directs Us in the Way We Should Go
"I am the Lord your God, who teaches you what is best for you, who directs you in the way you should go," Isaiah 48: 17 reassures us. And 58:11 says, "The Lord will guide you always; he will satisfy your needs in a sun-scorched land."
And Jeremiah 29: 11: "'For I know the plans I have for you," declares the Lord, "plans to prosper you and not to harm you, plans to give you a hope and a future.'"
"Okay, okay, I get the point," we say. But, being highly materialistic, driven people, our general objection to fully depending upon God is this:
"God doesn't expect me to just sit around and do nothing while He works miracles in my life."
Well, that's true, but 95 percent of the truth isn't the full truth, and the full truth is that you're a horse, and the Rider does not expect you to get from Mighty Horse Meadows to The City to the North without some work on your part, so don't focus on the lounge chair and the glass of iced tea yet. You'll be working, quite hard depending upon the terrain, but always under the direction and guidance of the Rider.
Given that He knows everything — past, present, and future — and we do not, this is probably a pretty good division of labor.
Thank You
Thank you for joining me at Commonsense Christianity, where my goal is to encourage Christians and seekers to recognize grace when they see it, and realize that it's something they have right now and don't have to buy, earn, or deserve by a series of man-made requirements and obligations.
Posts similar to this one are
"God Helps Those Who Help Themselves. Yuck,"
What Unconditional Love Looks Like (at my companion blog, This Woman Writes)