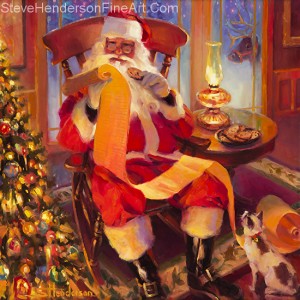 Have you noticed how everyone has a mission statement these days?
Ironically, the central term (mission) has been applied for years by for-profit corporations, who have statements that look like this:
"Our passion and goal is to provide quality products and services to our valued clientele, resulting in a climate of advancement and fostering a sense of worthiness in an intimate global environment."
If it doesn't make sense, that's okay, because most corporate mission statements — which have been rapidly adopted and adapted by healthcare facilities, educational establishments, and government entities — simply mask the true intent:
"Our goal is to make as much money as we can, period."
That doesn't sound as good. But it's much shorter.
Churches Join the Crowd
Many small businesses that sell an actual product — like the local independently owned toy store — or provide a verifiable service — housecleaning, or cabinet construction — don't have long, convoluted corporate statements, because their actions justify who and what they are. The further away a business gets from the people it serves, the more managers and middle managers and minions stuck away in cubicles, the more necessary it is to come up with that mission statement.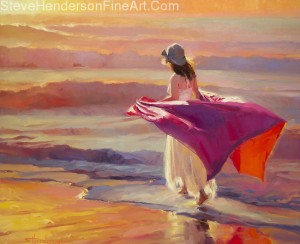 And increasingly, churches are joining the crowd. Mega-Christian corporations, the ones who run calling centers and employ people in cubicles to answer phones and dispense ministry products, have been doing this for a long time ("We are committed to the advancement and education of promulgating the Christian ministry and lifestyle to the family unit and the community at large"), but — pressured by their peers — every church on the corner and mid-block is coming up with something along the lines of:
"Our purposeful motivation is the intentional growth of strong, vibrant disciples, who form a Christian community of passion and spiritual zeal."
Looks Like a Duck, or a Business, to Me
Accompanying business cards, corporate logos, newsletters, regular elder board meetings (the word "elder" is in the Bible, but where did the term "board," as in "chairman of the" or "stockholders" come from? Want to guess?), and small group inoculation meetings complete the comparison to the corporate world — we even use the terms, "corporate worship" or "corporate prayer." Just this morning, I coined the word "pew-bicle," as a Christianized version of "cubicle," but as the Norwegian Artist pointed out, it sounds too much like . . . cubic.
Years ago we attended a church whose pastor had a personal motto of, "Whatever it takes," which is pretty broad-based and easily misunderstood, but because it was a small church and he interacted closely with its members, most of us laughed and moved on with our daily lives. It mattered less of what he said as what he did, and I'll never forget his organizing a moving party for us in June, when every single rental truck was hired out to college students. He and three other men with big masculine vehicles showed up at our doorstep and told me to tell them what they needed to do.
"It's chaotic," I warned.
"Whatever it takes," the man with the motto flashed back, with a smile.
Efficiency versus Conviviality
He was human, so he wasn't perfect, but under his aegis we enjoyed an informal, chaotic period of potlucks, ad hoc get togethers of families outside of church hours, and one of the oddest "greeting" periods we have ever experienced in a church: mid-service, everyone surged out of their seats and circulated around — chatting, jabbering, connecting — until at some point we decided we'd better sit down and finish the morning's work.
Under new administration, this latter was the first to go, and the worship service was streamlined into a model of crisp, coordinated, and structured efficiency. We hung on for as long as we could; I'm not sure if it were the PowerPoint presentations that broke us, or the many times we shivered in the stair hallway, talking with the one or two other reprobates who didn't participate in Sunday School. (The "fellowship hall" was closed off and closed up.)
But by golly, there was a proper mission statement drafted.
The Only Mission Statement You Need
As Christians, we don't need to copy the world of commerce, and as far as mission statements, we've already been given two:
"Love the Lord God with all of your heart, soul, and mind,"
and
"Love your neighbor as yourself."
Thank you for joining me, and please consider subscribing to Commonsense Christianity for three-times-weekly updates (subscription button is at the top right of the menu bar, above Categories). You may (or may not) enjoy previous posts similar to this subject:
Christian Leadership and Ordinary People