This is a guest post by Taha M. Raja. Third in a series; See Arbaeen Day 2 for the previous entry.
Post 1278. close to the right turn to go to the city center of Kerbala. Resting with a Iranian Tea which is a light blend of black tea and water with lots of sugar. Very refreshing. People watching….couples holding hands walking, families with kids, young parents with kids in strollers, young toddlers running around as they make their parents chase them, groups of men and women friends maybe tour groups or maybe just people who met each other in this journey and now are going to be lifelong friends due this experience.
I just connected with a few friends via WhatsApp. Looks like Astros are tied in Game 5! Well the important things….can't forget those can't we?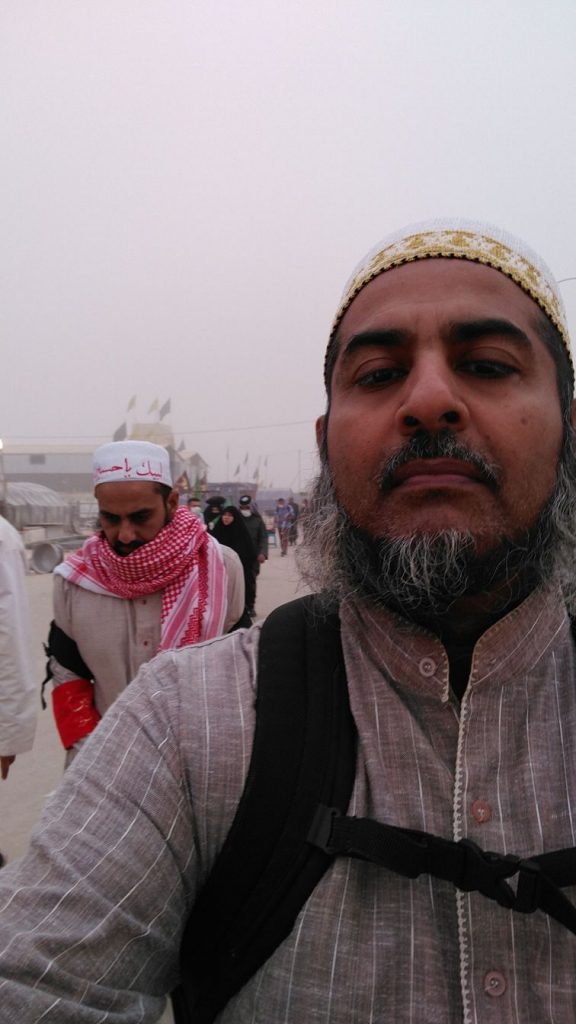 Post 1401. reminds me of the year 1401 with Ashara Mubaraka in Fatemi Misr (Cairo) when His Holiness Syedna Mohammed Burhanuddin RA and his successor Syedna Mufaddal Saifuddin TUS completed the restoration of the historic masjid of Imam Hakim AS in old Fatemid city. This Masjid stands as an iconic symbol and start of a golden era of restoration of the Fatemid Heritage which followed by hundreds of Masjids around the world. Including the Mohammed Masjid of Houston which I was given the privilege to volunteer my time and effort in building. We sat down at post 1401 to reflect in these events and remembered the gifts we have been given. Truly a remarkable journey thus far. We will head to 1452….I wonder what that year will bring….may we have a blessed time in good health. May we all travel through to 1452 in peace good health and prosperity and then many years thereafter.
Post 1452. we have arrived. Labaik Ya Husain
10:30 AM Monday. We arrived into the Haram Area of Imam Husain AS after our long walk. Total steps taken 128,630 steps, 55.39 miles in approx 51 Hours! This was certainly a bucket list for me.
After arriving at the Haram area, we could only see a sea of people. The area was wall to wall jam packed. I have been here many times before but never during Arbaeen. Arbaeen is a spectacle to see. The actual shrines are jam packed – hardly standing room. Just experiencing this sea of human beings is something that overloads your senses! I was extremely exhausted. My legs felt like jelly, my back was hurting and I was running on complete empty for energy. My two friends, Shk Taher Ezzi and Zainuddin Alibhai together we made our way through it.
Then we proceeded to our hotel, but before we arrived at the lobby the three of us eyed a restaurant with fresh kabobs, chicken rotisserie and fresh flat bread and the very special mint yogurt drink. It was outstanding! Batteries are recharging, spirits are high and feeling accomplished. Tonight we rest for the evening.
Thank you for all of you who followed me through this journey. I remembered each of you with your support, your encouragement and your "likes" Shukran! Barak Allah.
Over and Out……
EPILOGUE
2AM Kerbala….we did our last walk to the bus stop. Today we bid farewell to the land where history is written every year and pilgrims in the millions visit to pay respects to Husain AS.
My journey ends for now. My experiences of Arbaeen far surpassed my wildest expectations. This is an unbelievable human endeavour; testimony to the events of Kerbala 1400+ years ago. For only this remeberance, so many sacrifices so many volunteers. To those pilgrims still making their way….ahlan and to those of leaving we bid only farewell longing to come back soon.
Arbaeen 2017……. Hijri 1439.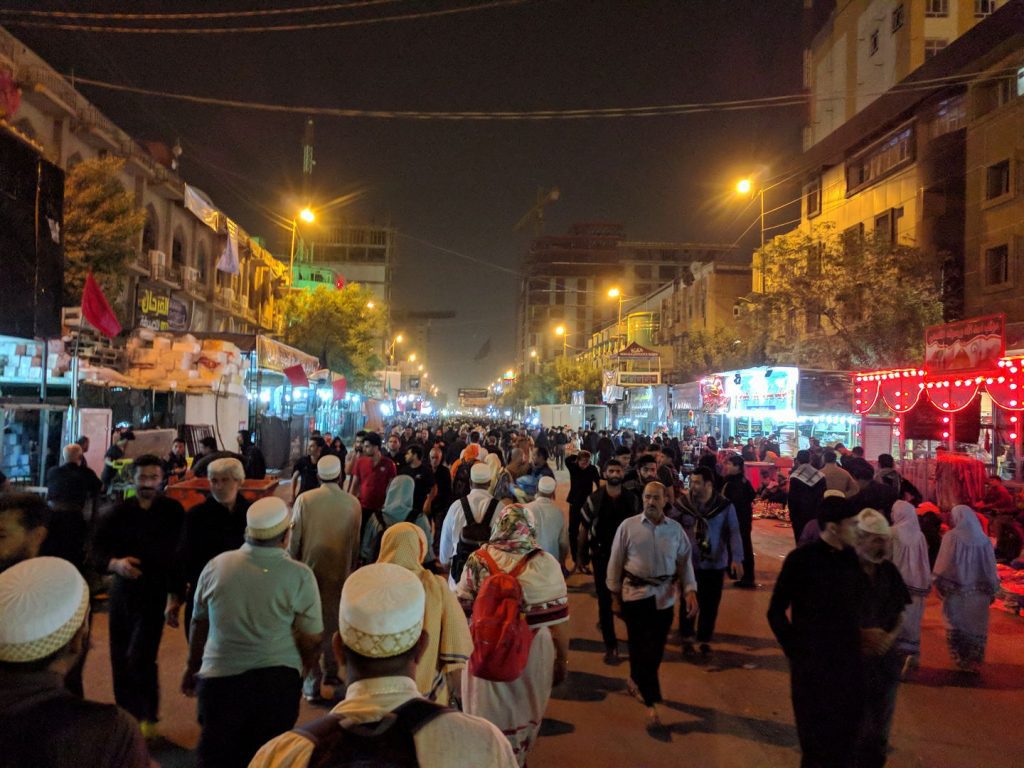 Taha is an avid professional photographer, and the founder of Brambleberry Tours, specializing in photography safari trips to East Africa.