This is a guest post by Taher Suratwala.
I've read and learned some things and that have had me thinking about what I want to focus on this year. I'm having a hard time finding a single word to describe it. The closest I can think of is "steer". It does a good job of helping me frame my thoughts about another topic, control.
I recently learned about the importance of the perception of control and how that influences the brain. Specifically, the perception of control influences the ability to motivate ourselves. Basically, if you think and reinforce your thinking to believe something is not in your control then it won't be. For example, if I say to myself, "I'm not able to climb that mountain because I was born without being able to" I won't try to. Instead, just framing this a bit differently, "I took one step, I can become strong enough to take another" can give me the motivation to be to be stronger. If I believe I did it then I can do more. This realization has changed the way I will interact with my children when trying to motivate them.
The perception of control is an exercise in framing a situation. I'm realizing more and more that so much is in my control. There ain't no mountain….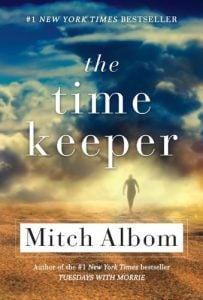 I've also read a book, The Time Keeper
, that had me thinking about time and how we think about it. It also forces me to think that once we didn't count it at all. There are some words of the author I want to remember:
Consider the word "time." We use so many phrases with it. Pass time. Waste time. Kill time. Lose time. In good time. About time. Take your time. Save time. A long time. Right on time. Out of time. Mind the time. Be on time. Spare time. Keep time. Stall for time. There are as many expressions with "time" as there are minutes in a day. But once, there was no word for it at all. Because no one was counting…And [then] everything changed.
As with so many times before in my career, I'm bogged down with work and I'm climbing out of some mental cave to get perspective on what's more important. Recently, I was witness to something in some one else's life that was way more important. He even showed me the state of his work and reminded me that wasn't very important.
I've spent a couple days thinking carefully about what's more important and it's in my control to steer my thoughts to what's more important while I have time (since I can't help counting the time).
Taher Suratwala is a husband to his beautiful wife, a father to his two wonderful children, and a son to his wise parents. During the day, he makes use of his math, statistics and economic background as an actuary. This post originally appeared on his blog, B Like Water.