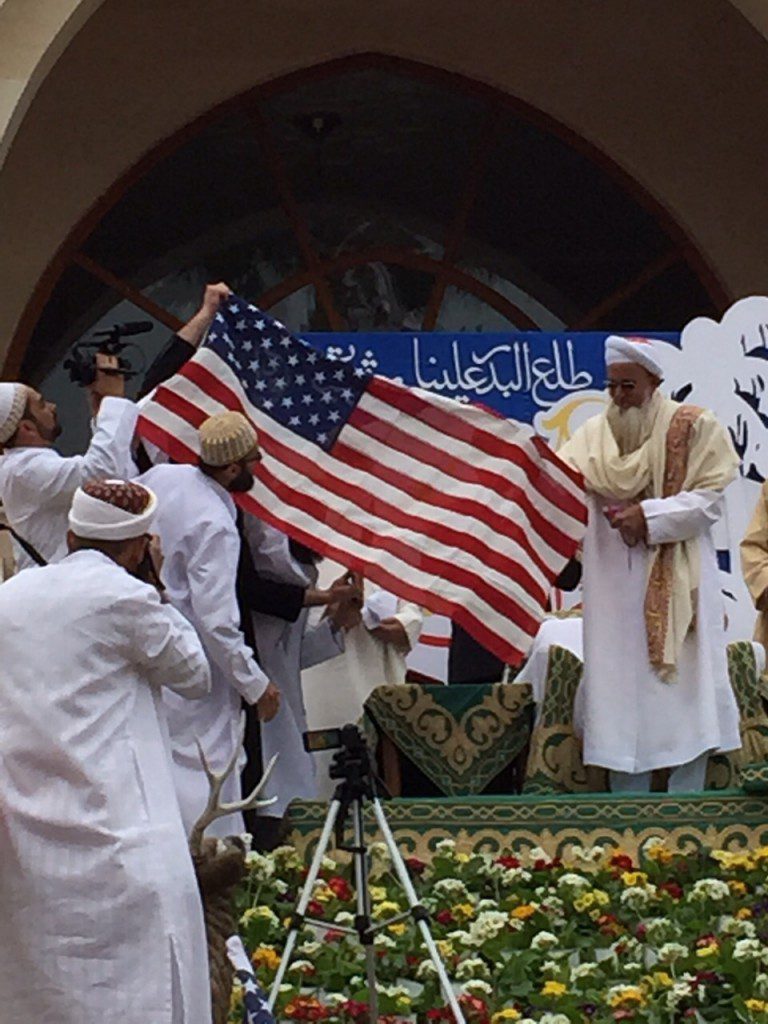 This is a guest post by Yusuf Zakir.
My religion–Islam–is discussed and portrayed in the media quite a lot these days, much to my chagrin. The American public is, generally, fearful of Muslims. Anti-Islamic sentiment is at an all-time high (I refuse, by the way, to use the word "Islamophobia" because you should not be entitled to justify your prejudice by saying that you have a fear of the object of your prejudice).
The media portrayal of my religion can be disheartening, at the very least. But, I take great comfort in the fact that the Islam portrayed in the media is not the Islam that I know. The Islam that I know is very different.
I am a member of the Dawoodi Bohra community, a subset of Shia Islam. Our community adheres to our religious head and spiritual and temporal leader, Dr. Syedna Mufaddal Saifuddin (TUS), the 53rd Dai-al-Mutlaq. A central component of the Dawoodi Bohra faith is love (mohabbat). His Holiness teaches us: "there is no faith without love, there is no faith without love, there is no faith without love."
This is not a complicated message, but in his sermons, His Holiness repeats it thrice. Why? Because it is absolutely critical to our faith. Love is, in fact, the key. Love is what binds us. Love for our family, friends, colleagues, neighbors, and even strangers–it is, in essence, a form of worship.
In our complex and frightening world, this is easy to forget. But, if we take a step back, and consider the message, it is actually very plain and very human. Without love, we have nothing. But, with love, we have everything. It's as simple as that.
When Syedna Mufaddal Saifuddin arrived in America for his historic first visit as Dai-al-Mutlaq, his message resonated with love. "This is your outpouring of love [mohabbat] that my father taught you," he said, "and you see my love for you." His father, the 52nd Dai-al-Mutlaq, Syedna Mohammed Burhanuddin (RA), traveled to the United States a number of times. He, too, delivered that very same message of love.
This October, His Holiness returns to America (Houston, specifically) to lead our community's most important event: Ashara Mubarakah. Ashara Mubarakah is a ten-day commemoration of the martyrdom of Prophet Mohammed's (SAW) grandson, Imam Hussain (AS), along with 72 of his family and companions. This is only the second time in our community's history that Ashara Mubarakah is being hosted by the Dai-al-Mutlaq in America. Ashara Mubarakah is, in one way, a celebration of love–the love that Imam Hussain (AS) felt for all of us. A love so great that he submitted to the will of God and gave his life for us; a love so profound that his last gesture before his departure was to pray for us.
I will be one of the thousands fortunate enough to attend the sermons in Houston, and as I do, I will take great comfort in knowing the reality of my faith: one that is filled with, and focused on, love.
Yusuf Zakir is a global recruiting manager with an emphasis on diversity outreach at a global law firm in Orange County, CA. He is a former attorney, practicing as a securities litigator and as a judicial law clerk for a federal district judge.