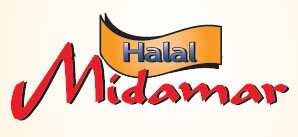 This is disturbing news – the company Midamar, well known for its halal meat products, has been charged with fraud for falsely advertising its beef as halal to Muslims:
The indictment said the companies told customers its cattle were slaughtered by hand by specially trained Muslim slaughtermen who always recited prayer. Midamar also advertised that it did not use penetrative captive bolt stunning, in which an animal is killed when a steel rod is shot into its brain. But Midamar's primary beef supplier was a meatpacking plant in Windom, Minn., that used bolt stunning, the indictment said. After the orders arrived in Cedar Rapids, employees used acetone or nail polish remover to take off labels showing the beef came from that plant and put on fraudulent labels, it said.
Midamar denies the allegations and in a strange twist says it will challenge in the indictment on grounds of violation of the separation of Church and State. This fishy defense alone is sufficient to make me quite skeptical of Midamar, which is a shame because I have been buying Midamar products for years – especially their halal turkey and gyro meat frozen products.