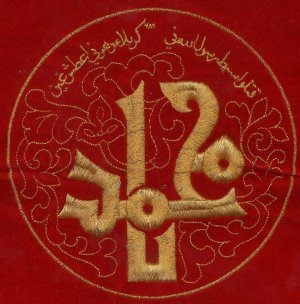 Mawlid, also known as Milad al-Nabi, is the celebration of the birth of the Prophet Mohammed SAW. In celebrating Mawlid, Muslims express their love for the Prophet SAW, with recitation of salawat, processions, and congregating with family and friends, as well as the tradition of Na'at, devotional poetry and hymns that praise the Prophet's SAW life and virtues.
Mawlid is essentially the Muslim version of Christmas, though of course the difference is that Muslims do not consider Mohammed SAW (or Jesus AS for that matter) to be divine. I am actually quite sympathetic to the "put Christ back in Christmas" movement, because there actually is a "War on Mawlid" being waged by authoritaian schools of thought that denounce Mawlid as an innovation and blasphemy. I've written in detail about the controversy over Mawlid before so won't rehash it here, but suffice to say that Islam has its share of Grinches, too.
Let's put the Mohammed SAW back in Mawlid. Milad Mubarak! Merry Mawlid to all!