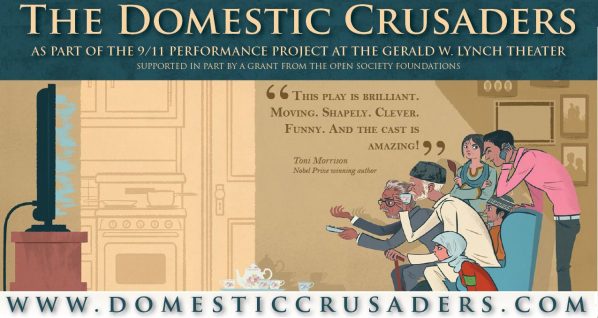 This award-winning two-act play was written by my friend Wajahat Ali and is returning to NYC for a special performance commemorating the 10th anniversary of 9/11. The play is a day in the life of a modern Muslim Pakistani-American family of six eclectic, unique members, who convene at the family house to celebrate the twenty-first birthday of the youngest child. Since I'm stuck in Wisconsin I've yet to see the play myself but everyone I know who has seen it has raved. This really is the play for the 9-11 generation of muslim Americans. The screenplay is also available from McSweeney's publishing, for those of us outside the NY media sphere.
Check out the promo video which interviews cast, crew, and audience members:
Admit it, you need to see this! Buy your tickets online – here are the details for the performance:
WHEN:
Saturday September 10
4:00 to 7:00 pm

Sunday September 11
5:00 to 8:00 pm
Followed by a post-performance discussion

WHERE:
Gerald W. Lynch Theater, John Jay College
899 10th Avenue
New York, NY

COST:
$20 General Admission
$10 Students (Promo Code: STUD and bring a valid Student ID to the performance)
Purchase Tickets
For more information, visit the website or contact Zeba Iqbal at zeba@resolvecommunications.com or 917-304-0975. And if you write a review, let me know!