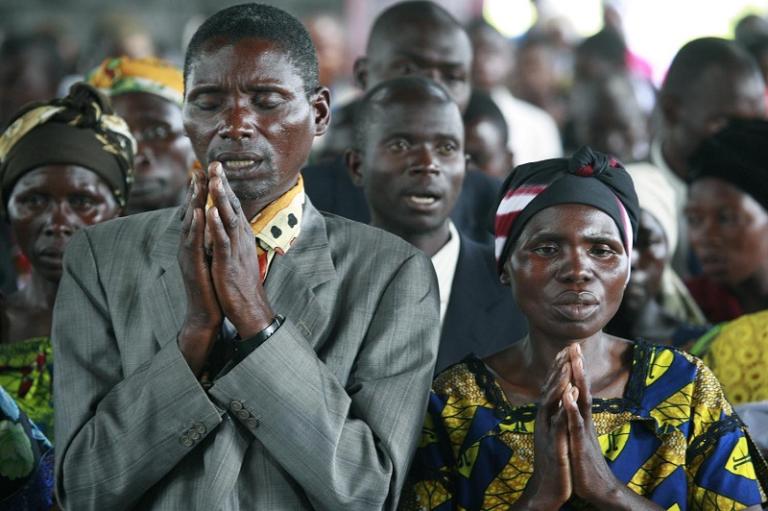 Nigeria, with a population of 186 million people, is Africa's most populous nation. It is nearly twice as populous as Ethiopia, the next most populous country in Africa. Of those 186 million Nigerians, almost half of them are Christians. Perhaps it would be more accurate to say nearly half the population used to be Christian.
Christians in Nigeria have been facing hatred and violence at a rate that has decimated the Christian population. Even though almost half Nigeria's population identifies as Christian, Christianity could be eradicated from Nigeria in less than three decades if the current rate of massacres continue. Hundreds of Nigerian Christians have been killed each month for nearly 10 years, and the most recent slaughter ended in the deaths of 86 Christians and 50 destroyed houses at the hands of Muslim Fulani herdsmen.
Bosun Emmanuel, the secretary of the National Christian Elders Forum, accused President Muhammadu Buhari of "openly pursuing an anti-Christian agenda that has resulted in countless murders of Christians all over the nation and destruction of vulnerable Christian communities."
Islamic extremist groups have been heavily targeting Christians for years, and the situation has reached a critical point. "Realistically speaking, Christianity is on the brink of extinction in Nigeria. The ascendancy of Sharia ideology in Nigeria rings the death toll for the Nigerian Church," Emmanuel said. "In 2018, we can say…we are facing the risk of being the last Christians in Nigeria."
Buhari insists that the government is trying to create peace and that "no efforts will be spared" to bring the attackers to justice. Christian leaders, however, are not convinced. Even as Buhari claims to be working to create peace, hundreds of citizens are being killed each month, and five Christian men were recently sentenced to death for killing Fulani herdsmen in what even the former Minister of Aviation, Femi Fani-Kayode, said was self-defense. No Fulani has faced a similar sentence despite their repeated and deadly assaults on Beroms and Christians.
The reasoning behind the attacks is debatable. Plenty of people have noticed that the massacres often fall along religious lines with Muslim extremists attacking Christians. There is also, however, an ethnic component when Fulani and Berom groups clash. Political differences may play a role as well. Whatever the reason behind the increasing violence, almost everyone is in agreement that it needs to stop before any more people join the already massive casualty list.