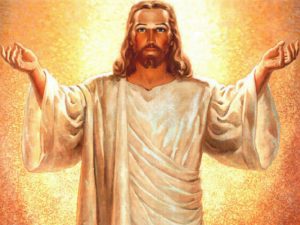 "I flew up into Heaven."
Tom Dolezal, a Montana resident claims that that he's been to heaven and encountered Jesus Christ in the flesh after a near-death experience left him unconscious for eight days after a horrific car accident.
Dolezal was involved in a head-on collision with another truck driver who was pulling a horse trailer at the time of the crash according to the Liberty County Times.
As a result of the crash, Dolezal was left with 22 broken bones and remained in an unconscious state for over a week after the crash.
When he finally woke up, Dolezal remembers encountering Jesus and believes he experienced the wonder of Heaven first hand.
"I flew up into Heaven, and Heaven is stacked," Dolezal told Liberty County Times.
Dolezal says he witnessed Jesus walking in a field. He also says he met an angel with a very pleasant face while there were several other people there wearing purple robes.
Dolezal is one of thousands who have recalled a near-death experience.
Medically speaking, near-death experiences should be impossible. They usually occur when a person Is so physically compromises that they are unconscious, comatose or clinically-dead.
From both a medical and a logical perspective, it shouldn't be possible for people who are unconscious to have highly lucid experiences that are clearly and logically organized. However, lucid occurrences do happen at the time and the level of consciousness they experience is usually even greater than what they experience in everyday life.
This account offers a profound message of hope and reassurance with the evidence-based conclusion that Jesus is real.