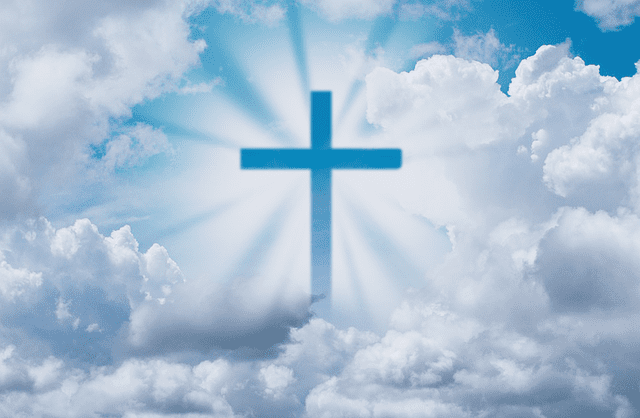 Trenton McKinley was out with a friend in March. The two were playing with a dune buggy. McKinley took a turn being pulled behind his friend in a utility trailer. Suddenly, McKinley's friend hit the brakes. McKinley managed to toss his friend's four year old niece to safety, but his heroics meant he was caught under the trailer and thrown head first into the concrete. McKinley was rushed to the hospital with seven skull fractures and a traumatic brain injury. While doctors fought furiously to save his life, McKinley flat-lined four times. One of those instances lasted for 15 minutes.
While his mother hoped and prayed for her son's survival, McKinley was experiencing something other than panic and pain. According to McKinley, he was walking beside God. McKinley claims to recall walking through an open field with a shadowy, bearded figure. "I don't remember faces," said McKinley. "I saw a shadow, and I was walking through the field with the shadow."
McKinley was not alone with God. McKinley was holding a baby, a baby that might have been his sibling. "Mom thinks it could have been my little brother [she miscarried,]" McKinley said.
Near Death Experiences, or NDE's, like those McKinley described are hotly debated among researchers. Some researchers claim that such experiences are nothing more than extraneous brain activity as the body shuts down. Other researchers disagree. The people who have Near Death Experiences, however, tend to disagree with what are seen as attempts to explain away their experiences. They claim that the deeply spiritual nature of such moments are too numerous and widespread to be simply brushed aside.
Regardless of what a person believes causes NDE's, McKinley's recovery is nothing short of a miracle. The teen has recovered his memories and begun shooting basketballs into a hoop at the hospital. A month after his accident, he was able to walk with the assistance of a nurse.
McKinley still has a long way to go with his recovery. He needs additional surgeries to fix his skull, and he still suffers from nerve damage and seizures. Despite the long road before him, McKinley feels that what he experienced in the hospital is proof of both God's existence and His love. "There is no other explanation but God. There's no other way that I could have come back," McKinley said. "Jesus is watching you at all times. He's with you. Believe. Never lose faith." Wisdom from the mouth of babes, indeed.