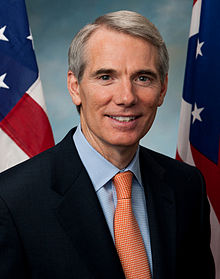 Did I get you to read this sentence because of the above headline?
If so, good, because that was PRECISELY my intent.
Although it's true, in that this blog/feature IS an exclusive to Beliefnet.com, it's also kind of stretching the truth a bit because …
Of COURSE it's an exclusive!
Ok, what am I yammering about this time? … you may be asking yourself …
I'll tell you … I have HAD IT with TV interviews that are supposedly exclusive.
A perfect example was CNN's supposed exclusive interview with Ohio senator Rob Portman Tuesday night.
The problem was, FOX News had an interview Portman … suddenly famous for being the man who trained Mitt Romney for his debates … earlier in the day.
'Exclusives' are nothing new, especially not in claiming them, it just would be nice if more of them were legitimate!