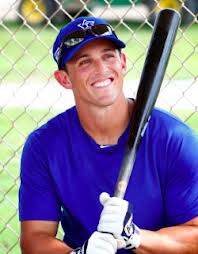 Baseball has provided many magical moments over the years and Tuesday night was certainly no different.
Adam Greenberg, who was beaned in his first major league at-bat seven years ago and dealt with an ensuing concussion and migraines, made his long journey back to the 'bigs' in a plate appearance vs. the New York Mets.
The result, a three-pitch strikeout vs. Cy Young candidate R.A. Dickey, didn't matter so much as the fact that Greenberg was back in a major league uniform since that terrible event occurred when he was a 'Cubbie'.
Dickey, for his part, played it right in giving Greenberg a few extra moments to absorb the love of Marlins fans. He also didn't cheat the batter, or the game, by taking it 'easy' on Greenberg by tossing a few terrific knuckleballs too.
Life isn't fair, and the Marlins, who I ripped last week for how they have handled a terrible season, received some redemption in their classy move of signing Greenberg for a day.
Sometimes a rocky story can still have a happy ending, and the Marlins and Greenberg certainly enjoyed just that.