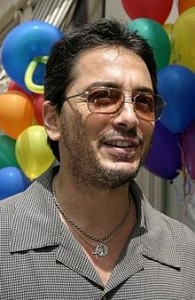 While perhaps not the most serious actor around, there's always something earnest and likeable about Scott Baio.
I can especially say that now since I am no longer jealous of him for being such a "babe magnet" from his time on legendary hit, 'Happy Days'.
Thinking about it, I am not sure why I was jealous of Baio anyway since he was a bit tied up anyway as in the follow-up 'Joanie Loves Chachi" and caretaker of kids on 'Charles in Charge'.
OK … jokes aside, Baio always seemed like the kind of guy you would want to know and be friends with. He's a pretty clean-cut dude who is loyal to his friends (as illustrated on his recent 'E' reality show).
Baio's latest turn is as a stay-at-home father of two daughters and a son on Nick at Night's 'See Dad Run'.
I have seen a few snippets and while not breaking any new ground, the show looks cute and fine for family viewing.
And Scott Baio's always been easy to root for, anyway.