Homeland, the Showtime series on terrorism, has alot going for it.
It's coming off a fabulously successful first season and Emmy night, great stars like Claire Daines, Damian Lewis and Mandy Patinkin. It also boasts a pretty strong fan base that includes none other than President Barack Obama.
As many of you know I am not a big fan of the commander in chief's work, and often watch 'real' news instead of dramas. With the emergence of 'real' terrorism in the United States and the world it kind of takes some of the 'cache' away from Homeland.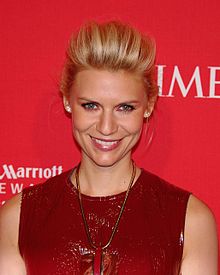 To me, what made '24' so compelling was that while the risk of terror seemed real at the time we had leadership that still made Kiefer Sutherland's predicaments fun and fantasy even if they were scary.
Now, with us not always answering the bell on terror or even the U.S. placing the blame on itself for such incidents it has become all too real that we could be victims again.
And soon … and on our 'actual' homeland. That kind of hurts the TV version of Homeland a bit, in my opinion, although I look forward to watching the series someday soon.