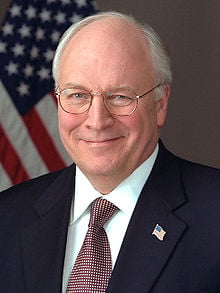 He was mocked, disrespected and even accused of being the "real" president.
But let me tell you something … Vice President Dick Cheney was NEVER a joke, nor did he treat his job like one.
Cheney, led by his "boss" President George W. Bush, helped this nation get through the post 9/11 period with grace, dignity and toughness.
It was needed and appreciated.
I am recalling Cheney now because FOX News' Sean Hannity on Friday aired an interview he had with the arguably most important VP of our time.
Of course, it's an interesting time with veep's in general with Joe Biden often making the news with his interesting "comments" and Mitt Romney's selection of Paul Ryan on the Repubs ticket.
Interestingly, Cheney wasn't the first choice for the job, nor with his history of health issues and small-state (Nebraska, Wyoming) background did he himself think he would be such a great pick as VP.
But Cheney turned out to be a rock for both the president and the nation when we needed one.
Thanks Dick Cheney and I wish you continued good health!