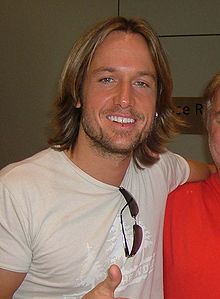 A FOX insider has  told Hollywood Reporter that Nicki Minaj will be tapped as a judge on the next season of American Idol.
Apparently Keith Urban isn't far behind signing up as a judge on the reality competition show, either.
From a recent blog post in which I ripped her male dancers for flaunting a bit too much of their ahem, anatomy, I think you know how I feel about Minaj … her impressive rags to riches story aside.
While country music has its flaws, as well,  too often being about drinking and sex, I can see what AI is doing here.
In potentially bringing in Urban and Minaj, at $3 million and $8 million respectively, not only is the show cutting costs considerably (consider Simon Cowell used to earn $35 million per season) AI is also bringing in talent from two of music's most popular genres.
I have already been burned out on AI for several years, so I probably won't be watching.
Fans of Urban and Minaj probably will be, however.
Will you keep watching American Idol?