If it was just a show … then the Republican National Convention was one heckuva show at that.
But I wouldn't want to call it just a show, not to the likes of all the terrific governors who spoke or the pair who could well become our next president and VP, Mitt Romney and Paul Ryan.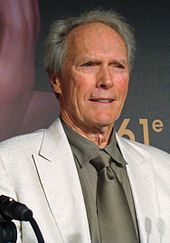 With unemployment soaring along with the deficit and little good happening in the last four years under Barack Obama this nation is literally dying for new leadership.
Don't believe me? Fine, then listen to Clint Eastwood … and make my day!
Eastwood was in turns funny and serious, sad and optimistic … but one thing he isn't …is giving up.
Ann Romney was also terrific in setting her husband up as the right man for the job.
Then Paul Ryan, mentioning fading Obama posters in the room of a 26-year-old forced to still live at home due to the lousy economy, knocked his speech out of the ballpark.
And Mitt Romney, when he needed the speech of a lifetime, kept things simple in saying he'd work on improving the economy immediately.
Well done Mr. next president … you set a bar impossibly high for the Democrats to reach in Charlotte.