My mother loved him on Family Feud and Match Game.
I loved him on Hogan's Heroes.
Such was the versatility of Richard Dawson, 79, who died over the weekend due to complications related to esophageal cancer.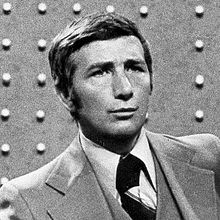 All that kissing he did 0n Family Feud used to drive me "bonkos" as Regis Philbin might say. But in retrospect it was kind of charming.
It was kind of Richard Dawson is what it was.
It was unrealistic too that Hogan and crew, including Dawson ALWAYS outsmarted their German captors.
But that was television in the 1960's and 70's: simple and straightforward: just like Richard Dawson.
We'll miss him, even if we didn't kiss him!