Rumors that Ann Curry is on the way out as co-anchor of the Today show bring this response from me:
"What took you so long?"
Perhaps my response should be "Why was she put in that position to begin with?"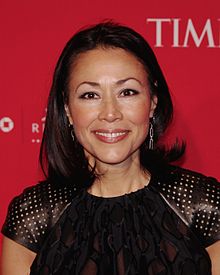 Curry was a decent, at best, news reader every half-hour for the show before her promotion, but she never had the gravitas or presence to be co-host.
That's not as big a knock as it sounds like, as Matt Lauer, for all his experience has never been larger than life … except for perhaps his ego.
When NBC buys out Curry's contract, as it appears to set to do, and replace her with a younger woman from inside or outside its fold, it comes out a loser.
Not only the network shell out $10 million to buy her silence, it will come off as nasty for its treatment of a loyal employee, overmatched for the position, or not.
Ann Curry … Not the Best Choice … (get it, NBC?), but one it should have decided on initially.