Clay Aiken raised over $100,000 more for his charity in The Apprentice finale than his competitor Arsenio Hall.
He also got the nod from three of five competitors from 'The Donald' when they were asked who should win the reality show finale.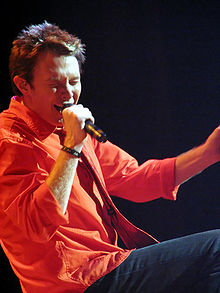 Yet Donald Trump went with Hall, and made a mistake in my opinion.
Aiken outperformed Hall and rose further than him throughout the competition, as well.
Hall's argument that he would go on to continue raising money for charities for Trump was compelling, and ultimately made him the winner, along with stating all the magazine covers he's adorned.
Trump fell for that hook, line and sinker despite the fact Aiken's star in music is still on the rise, while Hall's best days in television are probably far behind him.
What would the former "late night legend", as he was called, do exactly?
Rejoin the already overcrowded and watered-down late night wars? It would be interesting to see if he would  be as willing to rip this president as much as he did George W. Bush.
I seriously doubt that would happen, however … either getting a gig, or have a willingness to rip President Obama. To be fair, David Letterman still lavishes love on Obama despite a still lagging economy and $5 trillion spent in four years.
Back to The Apprentice … Aiken was the better choice in my view, with more to offer going forward. Clay could have been molded more, like apprentices usually are, than Arsenio.