The passing of George Lindsey over the weekend made for sad news.
The actor, who passed at 83 after a short illness, portrayed "Goober" Pyle on The Andy Griffith Show and Mayberry RFD.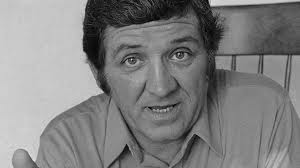 Lindsey wasn't a spectacular actor, mind you, but the simplicity he brought to the role of "Goober" was special in its own way.
It was especially good when Goober had his cousin "Gomer" (Jim Nabors) to play off of. Now those two together … were something special.
I still think The Andy Griffith Show, the black and white versions with Don Knotts/Barney Fife in them, was among the finest shows on television.
Clean yet fun and always with a good message and Goober was a part of all that.
Loveable dunce that he was, how could he ever run that gas station?
Answer: it was a different time, different place.
And Goober was a small but good part of that …