America's Got Talent has always been one of my favorite shows, especially as an escape from the heat of the summer.
I'm not sure if the program will ever be the same for me, however.
That's because of the addition of  the "King of All Media", one Howard Stern.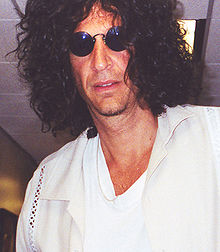 And it's not that Stern hasn't been funny or witty or even charming in some brief clips I have seen of the new judge, who is working with holdovers Sharon Osbourne and Howie Mandel.
It just doesn't feel right that a person that  has made most of his success off being rude, crude and vulgar can now just step in and be a part of something that seemed pretty much apple pie and America.
Growing up I admired and enjoyed Stern for being able to do five to six hours of live, fresh radio compared to Imus' four hours of mostly rehashed and replayed bits.
But I came to realize, mostly due to his hatred of all things God, that this was NOT someone I should be listening to.
I ask myself the same question now, is this someone I should be watching?