No matter how many times I've seen it, Salma Hayek's ad for Got Milk? makes me laugh.
How many of us have endured the same type of stuff, being out of a crucial grocery item and having to go out late at night to get it.
The fact she's willing to poke fun at herself too with messy hair and unkempt appearance, much like a "regular" person is pretty cool.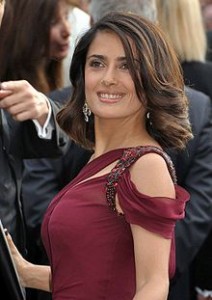 She pulls off the same "gee whiz" persona in an ad for Burger King.
Never my favorite fast food place, McDonald's holds that distinction, BK nevertheless does a good job with Hayek, who is willing to play off her "beauty queen" persona.
BK always seemed a little stale to me with both its menu and ads.
With its new salads, smoothies and a side of Salma, that's no longer the case!
check out matt's blog posts on the New York Yankees at: http://yanksgoyard.com/author/mattster/