FOX News has obviously done several things right in becoming the top cable news network.
Its one-hour shows with Sean Hannity, Billy O'Reilly, Greta Van Susteren and others are at the top of the list in explaining FOX News' success.
I do think the network has underutilized one amazing talent, however, in former ABC hound John Stossel.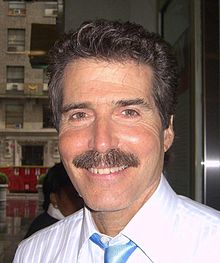 He's smart, funny, fair and he's ACTUALLY a reporter who digs for information.
He may be best remembered for ticking off a wrestler and getting beat up for calling that "sport" fake, but there's so much more to Stossel than that.
No one focuses more on government waste, and we have more than ever these days, than Stossel.
What sparked this post was seeing Stossel not once, but twice and at the SAME TIME on FOX News and FOX Business on Sunday night.
This was after weeks of not seeing him AT ALL.
John Stossel is practically a television legend … it's time to stop hiding him on Sunday nights FOX News!