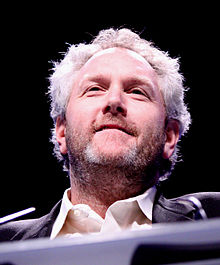 This has been a tough week, as we lost almost polar opposites Andrew Breitbart and Davy Jones.
Breitbart, the conservative pundit, had to be respected for the tenacious approach to his work. He wasn't loved in all  quarters, no conservative is, but Breitbart had a passion for his work and a passion for the truth.
He didn't suffer fools lightly and kept politicians' feet to the fire: just ask one Anthony Weiner.
Davy Jones, on the other hand, was a throw-back in a different way: making good, clean fun with his Monkees' mates.
They made good music and were role-models in their own way, even being referenced in a sweet and funny way in this week's episode of Modern Family.
Breitbart and Jones will each be missed.