Talk about doing the right thing for the wrong reason?
Years ago Charles Barkley, the ex-NBA great turned entertaining TNT basketball analyst flatly refused to be a role-model for youngsters.
He even did commercials where he angrily stated:
"I am not a role model!"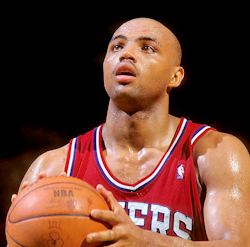 Ahhhh…but wave some money in "Sir Charles" face and he's singing an entirely different tune.
"Maybe I can be a role-model!", the "Round Mound of Rebound", as he was once called, proclaims in new Weight Watchers ads.
Hey, losing weight is the healthy thing to do and Barkley looks better having dropped a few pounds.
But it SURE seems hypocritical how he's doing it.
What do you think?
Check out Matt's features on Yanks stars of the present and past at: http://yanksgoyard.com/author/mattster/