I recently passed the 300 mark in reader comments, and that's pretty exciting to me.
After all, besides pageviews, there's no other way to be sure people are ACTUALLY reading this feature/blog than getting comments.
It's fun to hear from people too, whether or not people agree with me.
Although I am ALWAYS right and everyone should ALWAYS agree with me……NOT!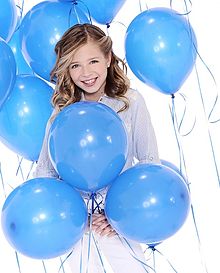 The two columns that recently drew readers attention for comments were on where I admitted that Jackie Evancho turns me into a blubbering fool.
Thankfully most of you agreed with me about the former America's Got Talent runner-up.
"Agreed,Aug. Not only does Jackie account for a sudden rise in Kimberly-Clark stock prices, but she is also a more convincing proof of God's existence that all of the arguments of Aquinas. Personally, I lack the faith to believe that any child who can sing like this, with this much feeling and power, and affect so many people on such a deep level could just be a cosmic accident," wrote Craig R.
The other blog post that drew attention, thanks to an extra push from the fine folks at Beliefnet was a post about Best Buy mocking Santa in its harsh ads.
Connie was especially tough on the electronics chain.
"Horrible commercial. I am glad that Christmas is almost here so I won't have to see this mean sprited crap anymore. Shame on you Best Buy."
Good for you Connie, good for you!